Mastering this one shot will change everything…
Get on the Fast Track to Transforming Your Forehand into a Modern Weapon…
I will speed up the learning curve so you can start crushing your forehand in no time
This page will expire in: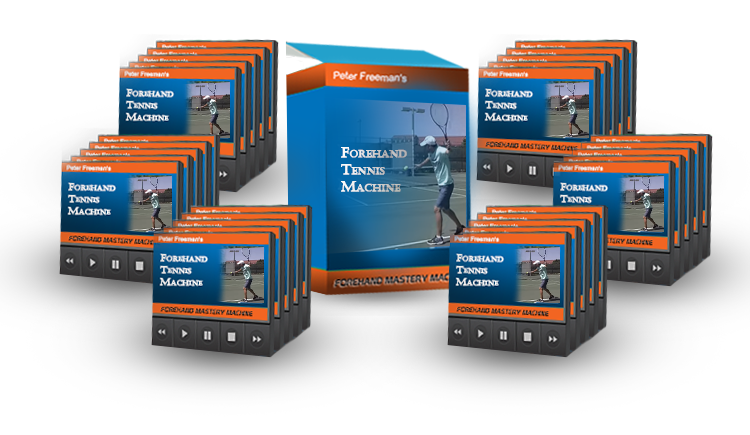 Note: Forehand Mastery Machine is an online course that can easily be played across all devices. Get instant access, no shipping required.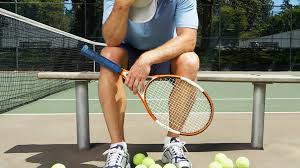 Have you ever been scared to death to hit your forehand?
Forehand Mastery Machine is for you if you have ever struggled with the following…
Your forehand gets tight in the most critical moments of the match
No matter how you try to generate power you can't get any real juice on the ball
You can feel yourself getting pushed off the baseline in cross court forehand rallies
Your forehand sprays all over the place because you can't get a tight spin on the ball with massive rotation
You keep trying to find the right amount of spin, power, and placement but there is just something missing you can't put your finger on.
My Forehand Story: I have a secret about my forehand I want to share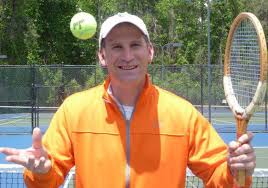 Having a forehand that let's you down in key moments of a match is frustrating! I know this because believe or not I actually struggled with my forehand. Most would say my forehand was always pretty good. However, in the big moments my forehand would start to sail long, in the net, pretty much everywhere.
I used to think it was just mental frailty until I went my own forehand mastery machine journey. I watch the pros of today in awe and wanted what I saw on television. A forehand that was reliable, that had massive spin and power. I wanted a forehand I could count on in the clutch and was fun to hit aggressively.
So I decided to completely transform my forehand, new grip, swing paths, footwork, targets and margins. The result was almost religious. I love my new forehand and the best part was it was a lot easier than I thought it would be. That's the best part, most coaches have you believe this modern forehand is some elusive thing. I find it way more easy than the old school grips and techniques and I think you will too.
Improve your forehand and increase your match win by up to 50% next season!
In Forehand Mastery Machine you will learn:
How to hit the ball with more massive topspin than you ever have in your life
How to use your body efficiently to generate more power on your forehand
How to execute the Rafa Buggy Whip forehand.
How to hit the Federer wrap around finish
The modern footwork the pros are using to hit forehands with massive topspins and power
Drills Drills Drills to go out and create the perfect forehand mastery practice
Chalk Talk strategy sessions of winning patterns of play to keep feeding up winners for your new big dog forehand
Testimonials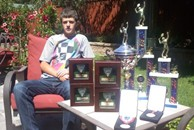 Peter Freeman is an outstanding coach who was instrumental in developing my forehand into what it has become today.
Cameron Klinger- National Champion and 5 star recruit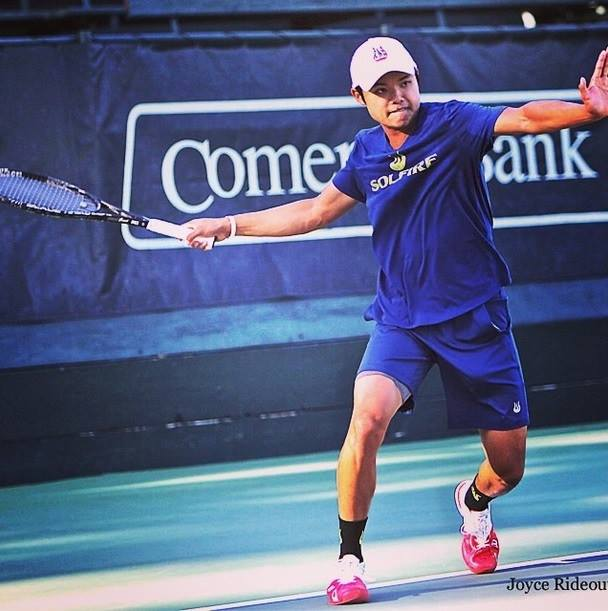 Pete is a great coach and instilled the basic fundamentals on my forehand to stand up to and compete against the best players in the nation…thanks Pete
Victor Pham- 5 star Blue Chip College Recruit and quarterfinalist at 2014 16 and Under Kalamazoo Nationals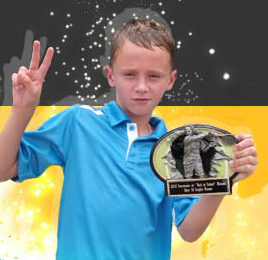 Coach Pete style is fun and works. I love hitting more forehand bigger than my opponents. I started with Pete at age 6 and now I am winning USTA Georgia tournaments. Thanks Coach
Ian Iverson- 10 and under highly ranked junior in the state of Georgia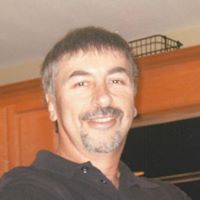 It's Michael L from AVAC. You remain the best tennis instructor I've ever had. I'm still 4.0 even at almost 66. First of all, absolutely you can use my compliment as a testimonial. I meant it. Here's more: you were always able to tweak my game in minutes, you were great at teaching core skills, you were able to communicate your knowledge in a way that was easy to understand and you made the lessons fun.
Michael Lauriola 4.0 USTA Player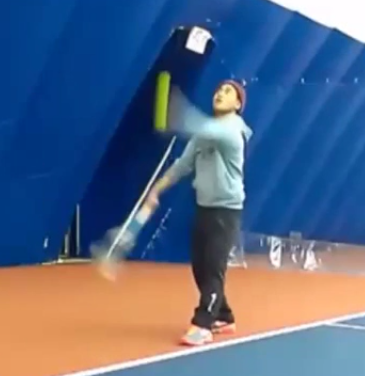 hiya coach,
its cross, just wanted to let you know i won my first tournament today, thanks a lot for the great lessons
it was just a small club tourney and the chair had prepared some more useable prizes as opposed to a trophy, i got a couple of shirts, replacement grip, and string. the club president kept going on how i was a starting beginner at the end of last years season but as if by magic became an intermediate player over the winter. i was tempted to tell them the secret but i like having the edge
Forehand Mastery Machine Unleashed…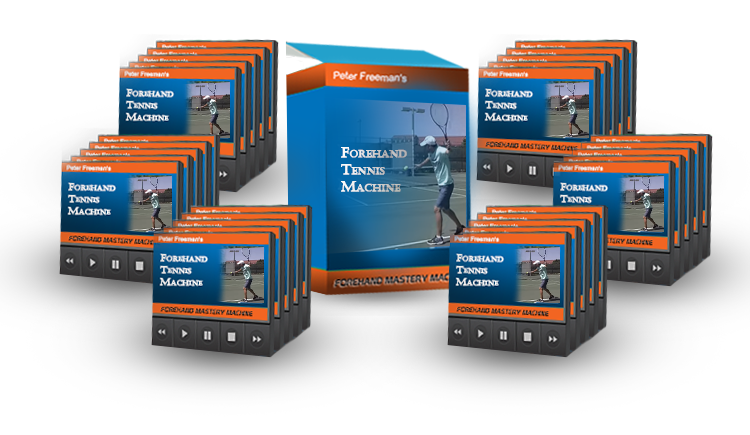 Inside Forehand Mastery Machine You Will Get: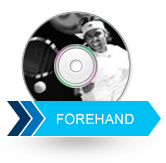 Module 1: Grips and Preparation Mastery
Probably the biggest changes I have made to my forehand over the last 6 years. The grips the pros play with now make your forehand so much bigger and easier to swing for the fences with confidence. I love the new way of hitting and so will you.
I will speed up the learning curve so you can start crushing your forehand in no time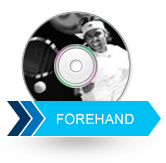 Module 2: Contact Point and Hitting Zone Explained
Players often struggle in this area of their game which keeps them from reaching their full potential.
Plus did you know based on the types of ball you are trying to hit you need to find different contact points and hitting zones. I will show you how to easily find them and how to implement into a solid game plan.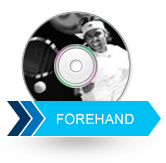 Module 3: Core Power Mastery
You all will love this module. Here is where 90 percent of the power is generated. When you get this right and you will….your stroke feels like a luxury car…smooth and effortless.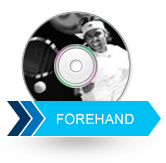 Module 4: Follow Through Mastery
Another big game changer. In my opinion these different follow throughs the pros use have always been there. However most teaching pros only usually talked about the most basic one.
We are going to show you 4.
The Traditional
The Federer Wrap Around Finish
The Rafa Buggy Whip
The windshield wiper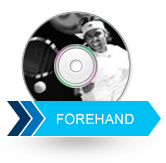 Module 5: Spin Mastery
Maybe the most fun and rewarding module. On the survey everyone kept asking for more spin. This I think is my specialty. I give you a series of fun exercises designed to give you the feel of massive spin.
Feeling over Thinking is the key to executing shots in big moments of a match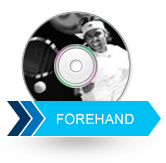 Module 6 : Footwork Mastery
The advancement in footwork technique has brought the game to another level. In my opinion it is the elephant in the room. Players don't want to do it and if you look online not a lot of coaches say enough about it.
Footwork is like dancing, there are many moves you need to have in your bag of tricks to deal with all the oncoming balls. Tennis is a dynamic game and your movement needs to be as well.
We cover split steps, stances, and recovery moves
I have even put some workouts on footwork you can practice at home.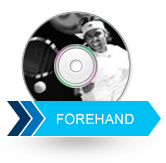 Module 7: Mastery Control
What good is a big forehand if it does not land inside the lines? I teach you how to play with margins, how to control depth, how to control placement, and when and how to vary your height.
This is the real key to a polished tennis player, even more so than power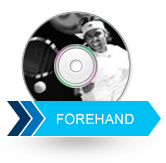 Module 8: Strategy Mastery—
There are plays pros are running every match that work like a charm, just like winning plays sports teams run to have an advantage over their competition.
If you are out there just hitting the ball or reacting to what your opponent hits at you STOP IT!
Get Forehand Mastery Machine and learn plays you can run off serve and return of serve just like the pros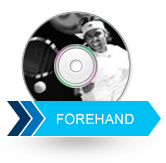 Module 9: Practice Mastery
Another big request. People just don't want tips they want to know how to develop their game out on the court. So I hit the court and show you my own practice sessions.
These are the top of drills I use with my very best players but work at every level. If you walk by the practice courts of a professional tournament you will see the same types of drills.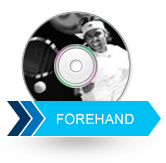 Module 10: Slow Motion Analysis of Forehand
You are going to love this section. I break down my own stroke and footwork in slow motion. Plus I got some real cool footage of pros hitting the ball at the BBT Open.
There are certain components all pros use on their forehand to make it super effective. Here is the deal you don't need to be a super athlete to learn this stuff either.
Watch these videos and it will become crystal clear the simple steps you need to follow to develop a massive weapon on the forehand
Bonus:
Rafa Forehand Mastery: I love the Rafa forehand I try and copy it as much as I can. Actually makes the game more fun and easier to play. Coaches want to make it seem like it is tough and some even advise against it.
Let me let you in on a secret. It is not tough, it is easy. You get to play aggressive tennis with way more margin for error and put all the pressure on your opponent. I think it may be the fastest path to easily winning more matches.
Return of Serve: Lots has changed on return of serve. Players today use different grips and ready position that allow them to play first strike tennis. This is great news for you because often you will face weak second serves.
Now if you are returning serve the old school way it can be tough to take advantage of a no pace serve. However, the modern forehand allows you to punish weak serves because of all the spin and margin you will be able to play with
Advanced Preparation Mastery: Ok almost did not put this in the course. But I don't want to hold anything back from my students. Just be careful on this one ok….
More Testimonials on the Forehand
Great video as always. Your youtube site should be designated by the USPTA for continuing education and training for teaching PRO'S.
Thanks!! I am a fan.
Pierre
I'm promoting you to Top 5 Tennis Coaches on YouTube. Done. 
Tooley Peter
U the man Pete great concise tips.
John McMahon
Peter – you do a great job with your videos. This one is no different. You keep it simple and easy to follow. Keep up the good work. I'd recommend your website service to any player, coach or teaching pro. Long-time high school tennis coach in Columbia, MO
Ben Loeb
Thank u so much, this is a tip I really need to hear to prevent my tennis elbow
Stephen Pacheco
What happens if Forehand Mastery Machine Does Not Work For Me?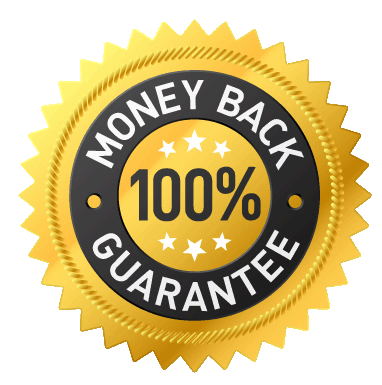 I believe in my coaching so much that I am offering a lifetime guarantee. If after going through my course you don't feel the value of my content far exceeds the cost you get a full refund with no hassle.
I am here to coach you not take your money. People all over the world are impressed on how fast I get back to them. You can always reach me at crunchtimecoaching@gmail.com any time you have problems or questions.
Hurry this page will be up for a limited time for my early bird students before a price increase is added.
Get hundreds of dollars worth of material for a one time low payment of $97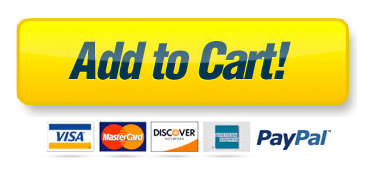 This page will expire in: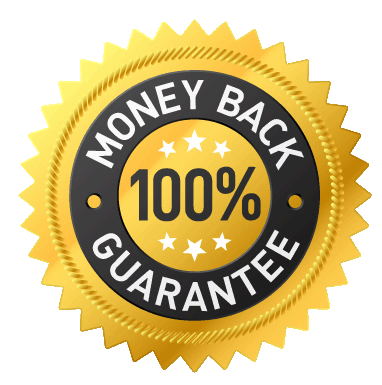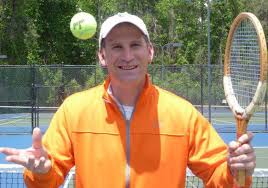 Peter Freeman
Got questions:
Email Me: crunchtimecoaching@gmail.com
Call: 770-990-8034