Forehand Mastery Machine Unleashed…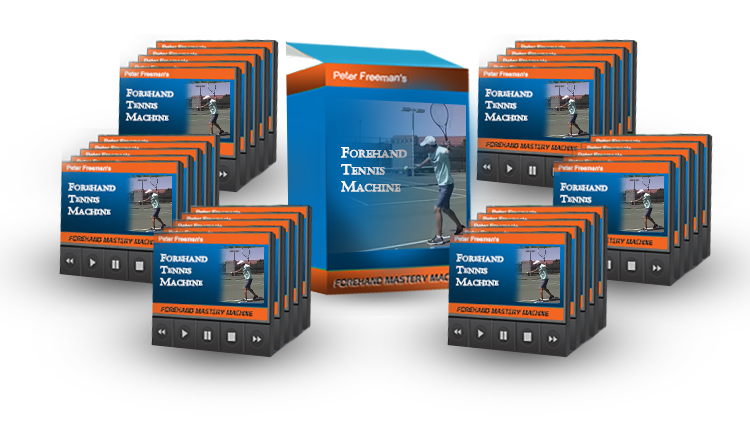 Inside Forehand Mastery Machine You Will Get: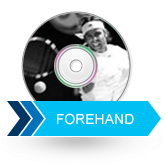 Module 1: Grips and Preparation Mastery
Probably the biggest changes I have made to my forehand over the last 6 years. The grips the pros play with now make your forehand so much bigger and easier to swing for the fences with confidence. I love the new way of hitting and so will you.
I will speed up the learning curve so you can start crushing your forehand in no time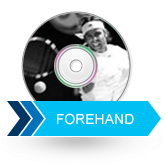 Module 2: Contact Point and Hitting Zone Explained
Players often struggle in this area of their game which keeps them from reaching their full potential.
Plus did you know based on the types of ball you are trying to hit you need to find different contact points and hitting zones. I will show you how to easily find them and how to implement into a solid game plan.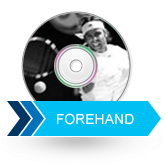 Module 3: Core Power Mastery
You all will love this module. Here is where 90 percent of the power is generated. When you get this right and you will….your stroke feels like a luxury car...smooth and effortless.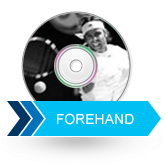 Module 4: Follow Through Mastery
Another big game changer. In my opinion these different follow throughs the pros use have always been there. However most teaching pros only usually talked about the most basic one.
We are going to show you 4.
The Traditional
The Federer Wrap Around Finish
The Rafa Buggy Whip
The windshield wiper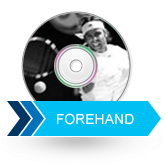 Module 5: Spin Mastery
Maybe the most fun and rewarding module. On the survey everyone kept asking for more spin. This I think is my specialty. I give you a series of fun exercises designed to give you the feel of massive spin.
Feeling over Thinking is the key to executing shots in big moments of a match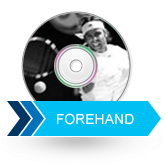 Module 6 : Footwork Mastery
The advancement in footwork technique has brought the game to another level. In my opinion it is the elephant in the room. Players don't want to do it and if you look online not a lot of coaches say enough about it.
Footwork is like dancing, there are many moves you need to have in your bag of tricks to deal with all the oncoming balls. Tennis is a dynamic game and your movement needs to be as well.
We cover split steps, stances, and recovery moves
I have even put some workouts on footwork you can practice at home.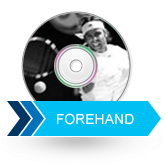 Module 7: Mastery Control
What good is a big forehand if it does not land inside the lines? I teach you how to play with margins, how to control depth, how to control placement, and when and how to vary your height.
This is the real key to a polished tennis player, even more so than power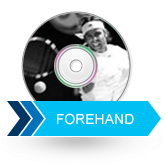 Module 8: Strategy Mastery---
There are plays pros are running every match that work like a charm, just like winning plays sports teams run to have an advantage over their competition.
If you are out there just hitting the ball or reacting to what your opponent hits at you STOP IT!
Get Forehand Mastery Machine and learn plays you can run off serve and return of serve just like the pros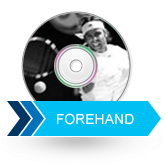 Module 9: Practice Mastery
Another big request. People just don't want tips they want to know how to develop their game out on the court. So I hit the court and show you my own practice sessions.
These are the top of drills I use with my very best players but work at every level. If you walk by the practice courts of a professional tournament you will see the same types of drills.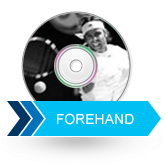 Module 10: Slow Motion Analysis of Forehand
You are going to love this section. I break down my own stroke and footwork in slow motion. Plus I got some real cool footage of pros hitting the ball at the BBT Open.
There are certain components all pros use on their forehand to make it super effective. Here is the deal you don't need to be a super athlete to learn this stuff either.
Watch these videos and it will become crystal clear the simple steps you need to follow to develop a massive weapon on the forehand
Bonus:
Rafa Forehand Mastery: I love the Rafa forehand I try and copy it as much as I can. Actually makes the game more fun and easier to play. Coaches want to make it seem like it is tough and some even advise against it.
Let me let you in on a secret. It is not tough, it is easy. You get to play aggressive tennis with way more margin for error and put all the pressure on your opponent. I think it may be the fastest path to easily winning more matches.
Return of Serve: Lots has changed on return of serve. Players today use different grips and ready position that allow them to play first strike tennis. This is great news for you because often you will face weak second serves.
Now if you are returning serve the old school way it can be tough to take advantage of a no pace serve. However, the modern forehand allows you to punish weak serves because of all the spin and margin you will be able to play with
Advanced Preparation Mastery: Ok almost did not put this in the course. But I don't want to hold anything back from my students. Just be careful on this one ok….