Snooze You Lose Free Special Offer
Get Yours NOW Only 1000 Copies will be Given Away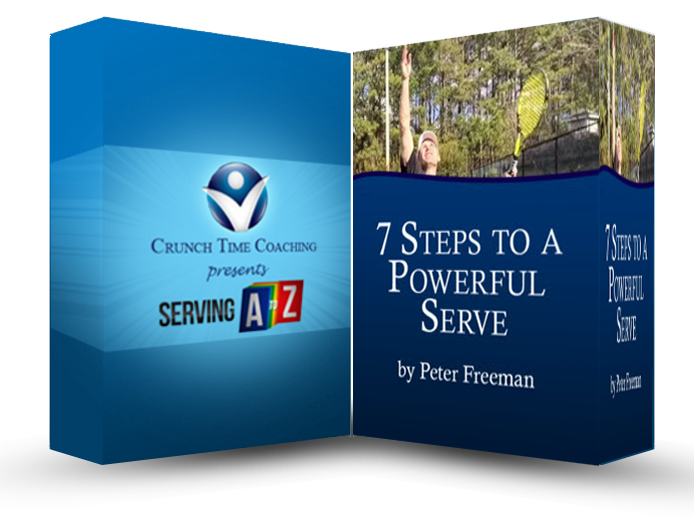 Does this ever happen to you?
You struggle to toss the ball in a place you can rely on...

Your body just feels out of balance on the serve

You just pray the ball goes in the box and the box just gets smaller and smaller

Your hands start to shake and you get short of breath from being so nervous because you just can't trust your serve

You wish you could have more power spin and control but have no idea how to start the proces
If you answered yes to any of these questions...that is great because you have joined forces with virtually anyone who has ever picked up a racket.

I have spent thousands of hours on the court working with thousands of students helping them solve these exact problems. The good news for you is with a little hard work, trust, and perseverance you too will conquer all these problems. The best part is and the end of the dark tunnel there is light and the reward is that tremendous feeling of self accomplishment. So if you don't give up and you stick with me, we will get there together, I promise.
Why do so many tennis players struggle with the serve?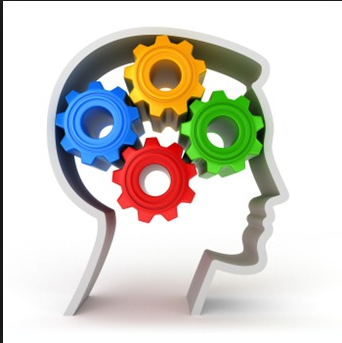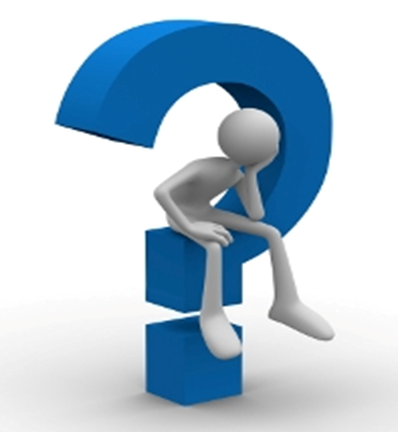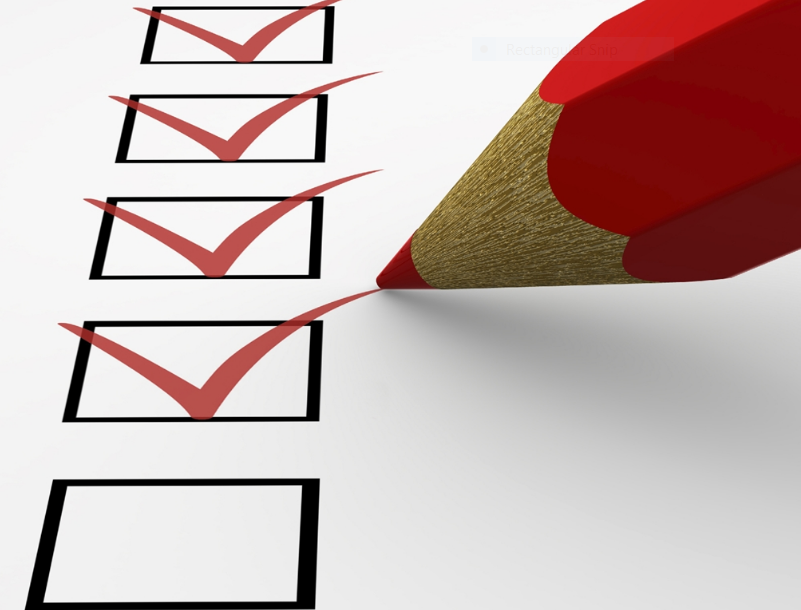 If you don't know why your serve is going in the net, long, or wide you need to own this course. Inside the training I teach you how to become your own Tennis Doctor. You will be able to instantly identify reasons for errors and fix them in the flow of a match without overthinking.
There are lots of conflicting videos out there and if you are trying to piece meal everything together by watching hundreds of videos from different coaches the end result is a headache and not a better serve.
Most tennis players answers to a poor serving day is to hit more baskets of serves. This is to be admired but when you have serving flaws it is only reinforcing bad habits. I have a simple system for developing second serve confidence. When you follow it step by step you cannot lose.
How to Develop a dependable Serve You Can Trust!
If you have struggled with Serve Confidence I want you to know, you are in the right place, at the right time! I am a USPTA Elite Professional with over 35 years of playing and coaching experience. I have been able to fix every hitch and glitch known to mankind when it comes to the serve.

I discovered what works … and what doesn't … because unlike other online instructors I am still teaching on the court EVERYDAY.

The methods I use to teach every aspect of the second serve are PROVEN TO WORK.

I have watched as …
Chronic double faulters have molded their second serve into a thing of beauty.

Tennis players who were terrified of changing to the continental grip finally took that successful leap of faith.

The worst players at the Club started to finally win games, then sets, matches, and go onto state championships.
And the BEST part for you is I have taken all my years of coaching experience, all my breakthrough teaching methods, and developed a Complete Training System for mastering the serve.

My Most Popular Course is called Serving A to Z and I am so confidence this course will work for you that I have certified it with my LIFETIME Full Money Back Guarantee!

Plus I'm throwing in a FREE DOWNLOADABLE BOOK 7 Steps to a Powerful Serve.
Thousands have already gone through the progam and transformed their serve!
Pete, I have been serious about tennis for about 18 months now, Your second serve confidence defined the swings necessary for slice and kick that I was not getting for my local coach. This alone is with the price of the course. Now I can practice, practice and practice the correct way. Thanks!,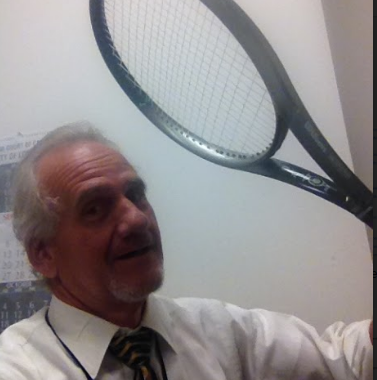 Ron C
Tennis Player
Pete, "I used the 'party' tip today in a match where I had an opportunity to move to the number one position on my club ladder. Success! Won 6-1 6-1 and felt nice and focused and confident. I had one period of doldrums but I got back to my confidence pretty quickly. Can't wait till I'm hitting that sick kick to add to that confidence." Thanks!,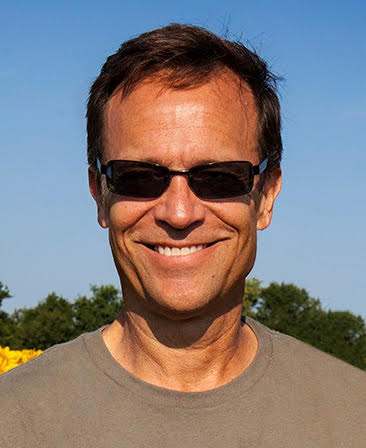 Ed
Tennis Player
I put the dangle into full effect tonight. Really noticeable improvement. I could feel the 'crack' as the head sped up into the ball. Priceless tip.

Steve
Tennis Player
Awesome way to teach this! Great! Tks! Now, I really understand! =)
Marlon
Tennis Player
Before and After Serve Analysis
What's Inside The Serve Training System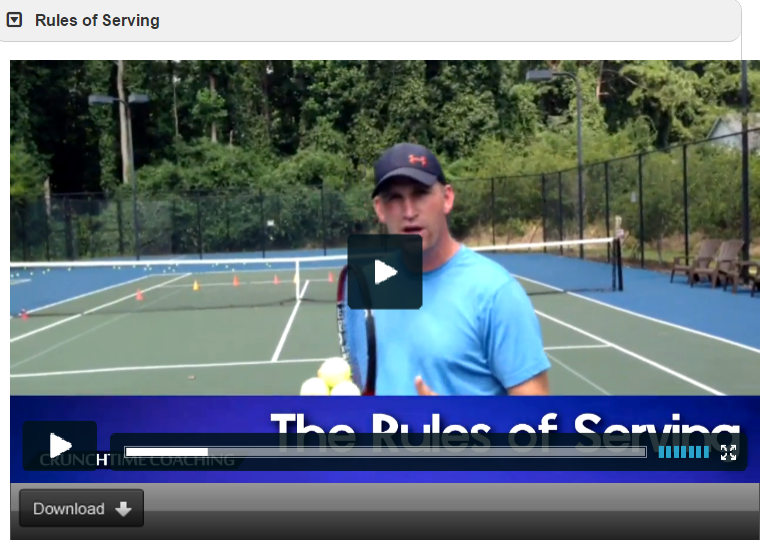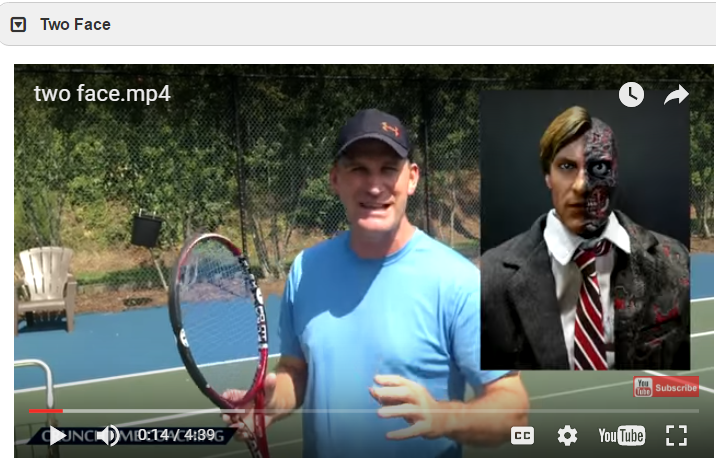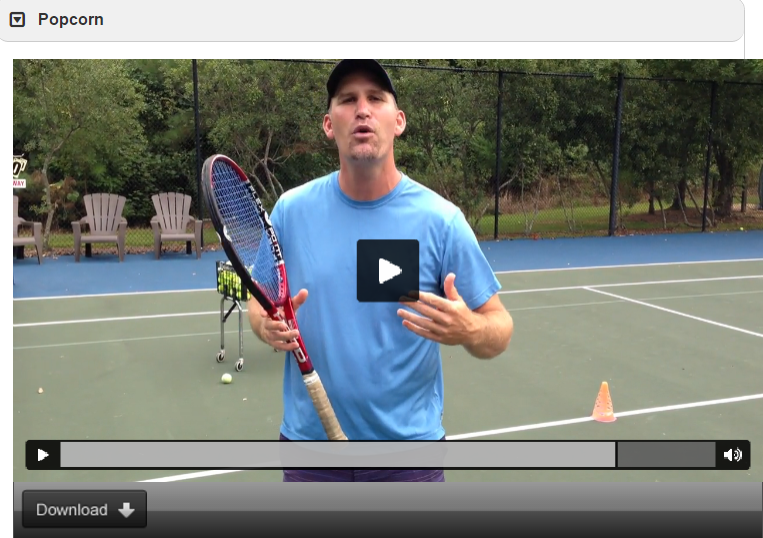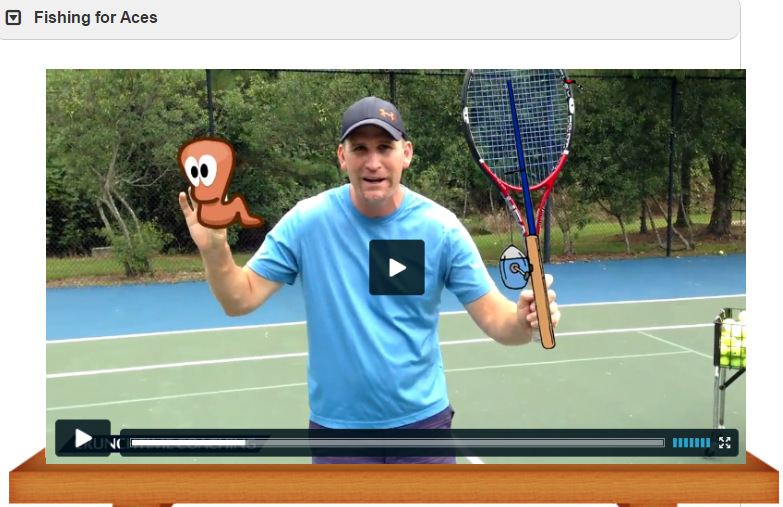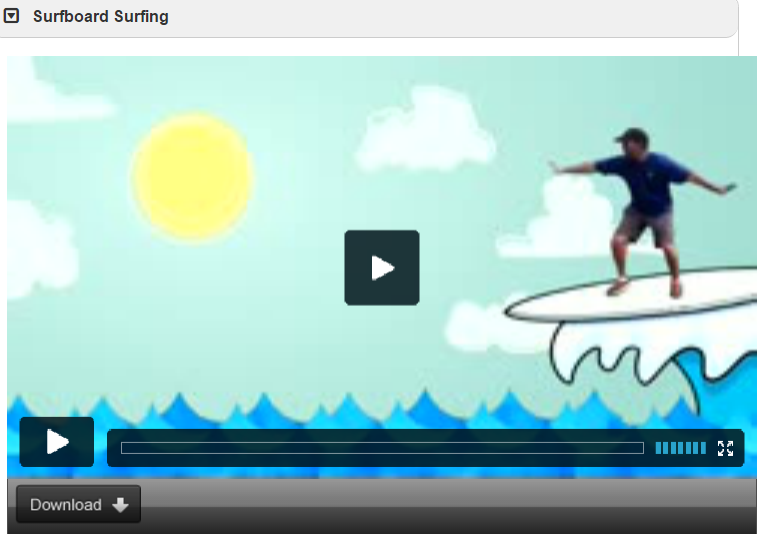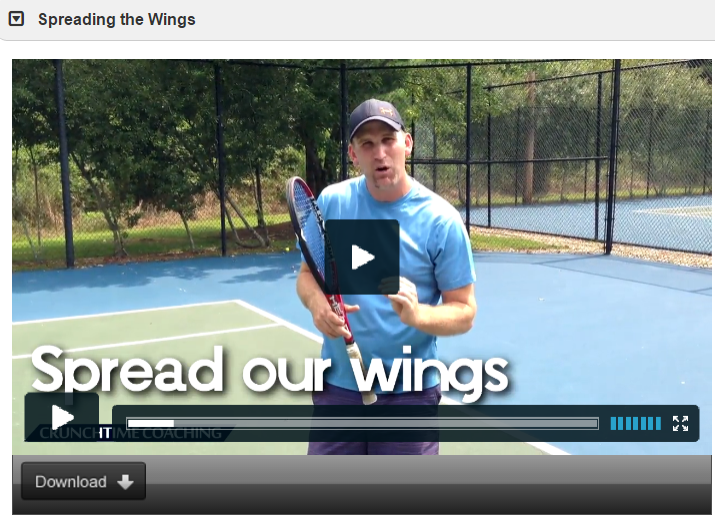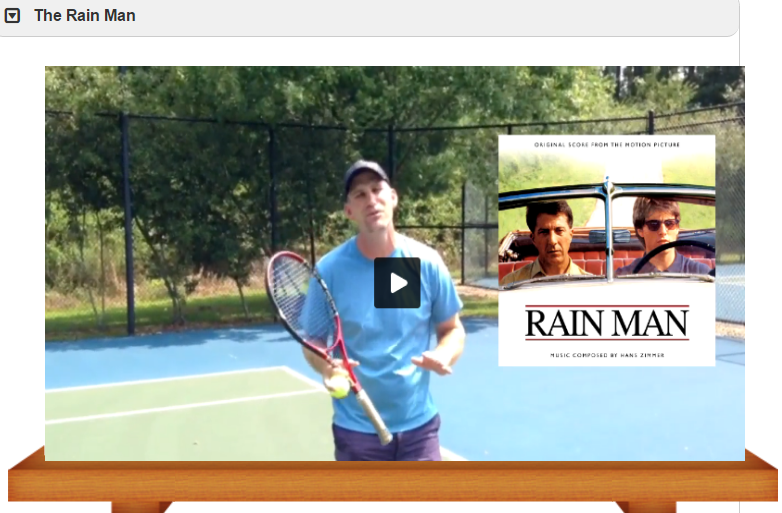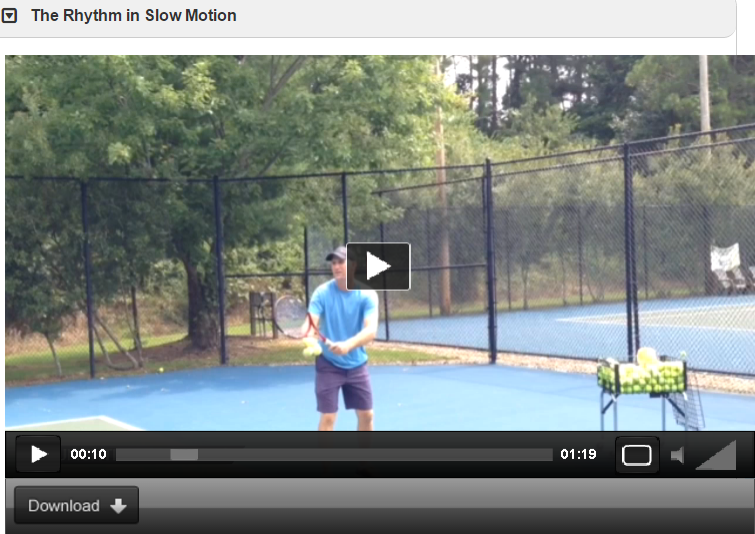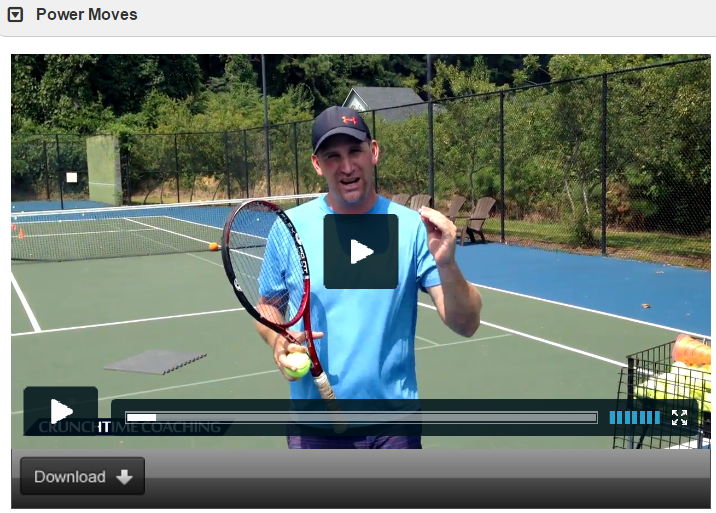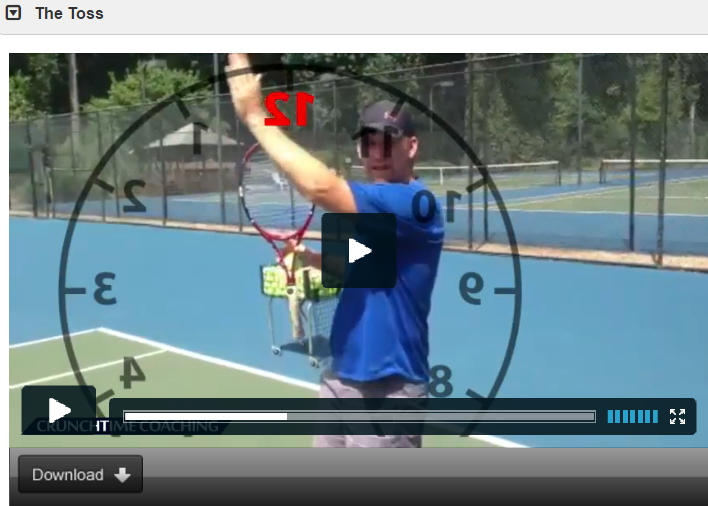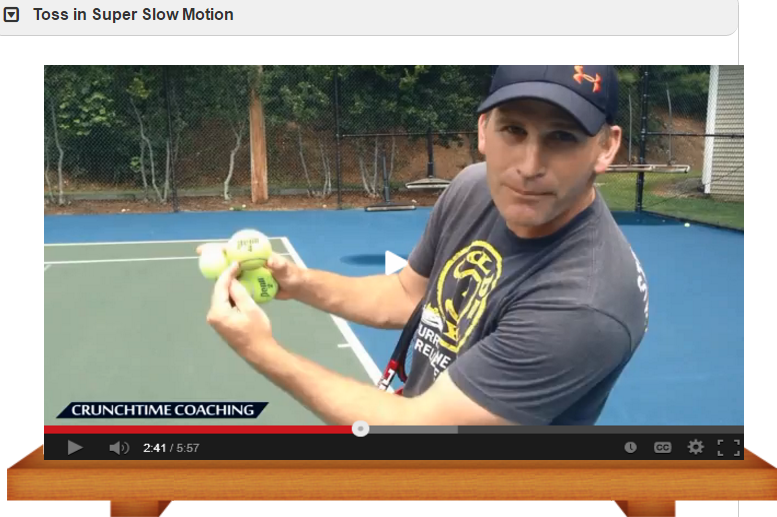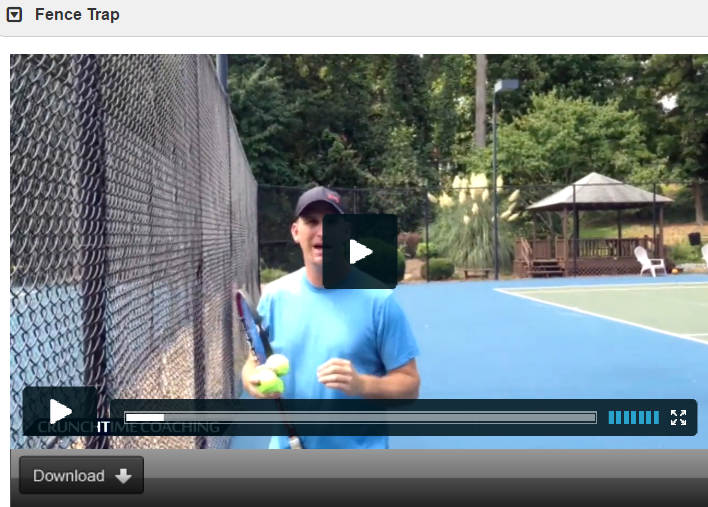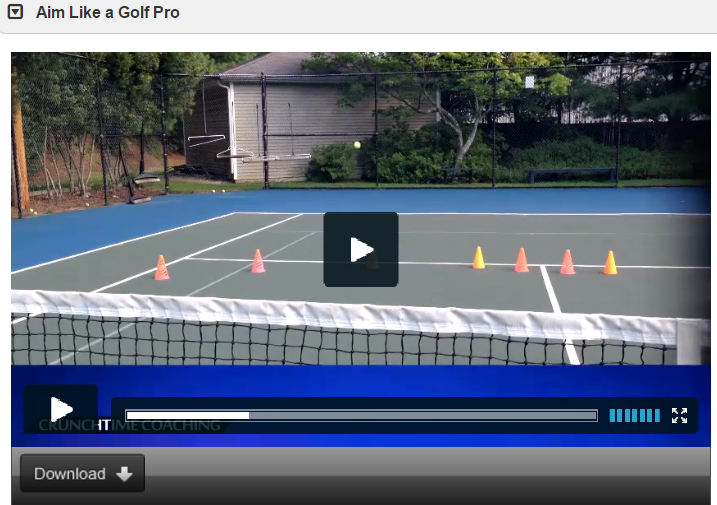 Module 4 Grips and Practice Tips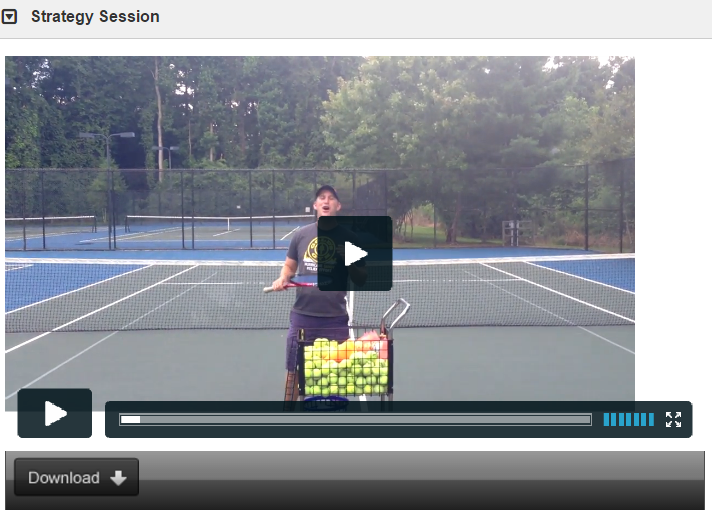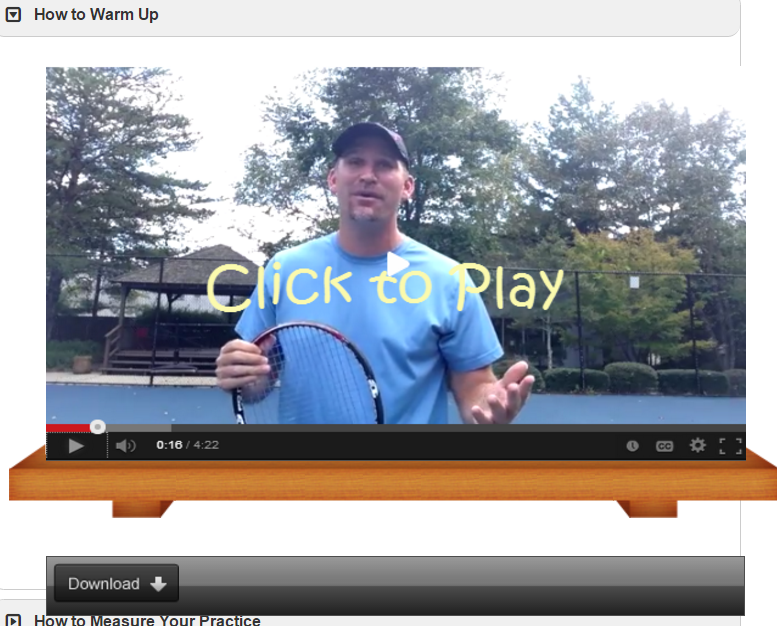 How to Measure your Practice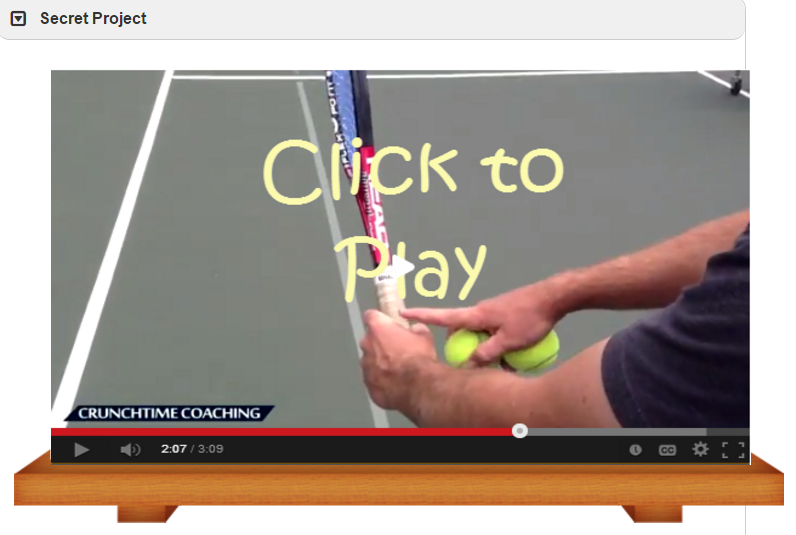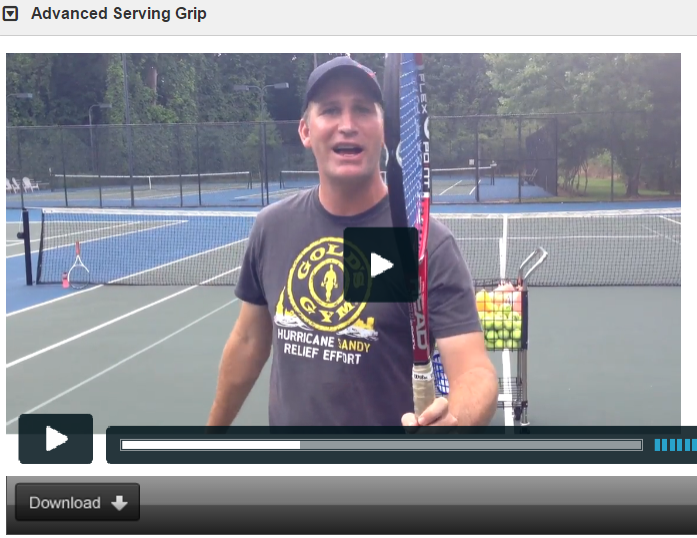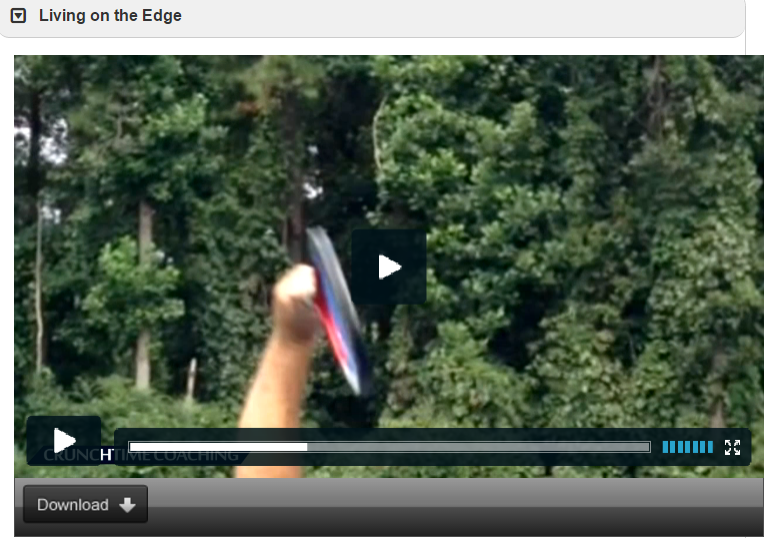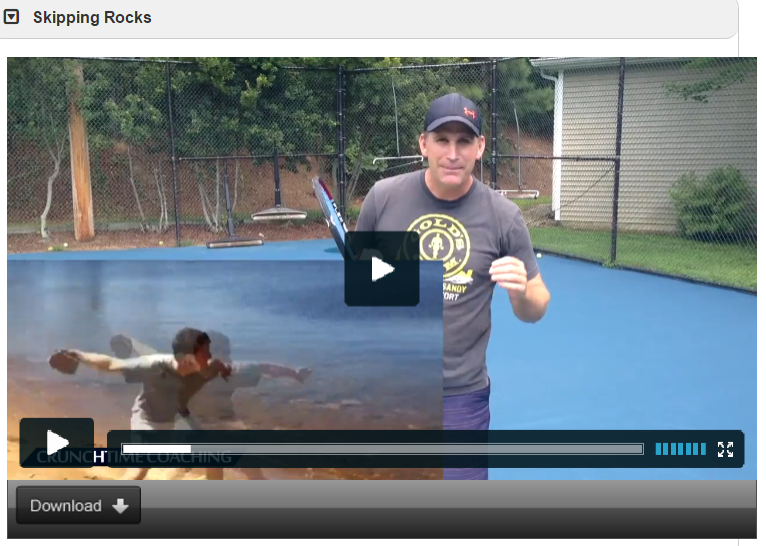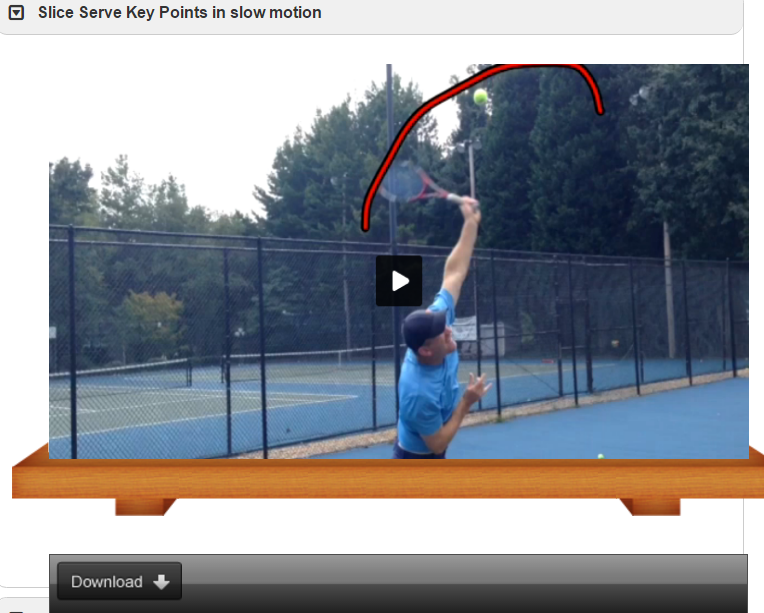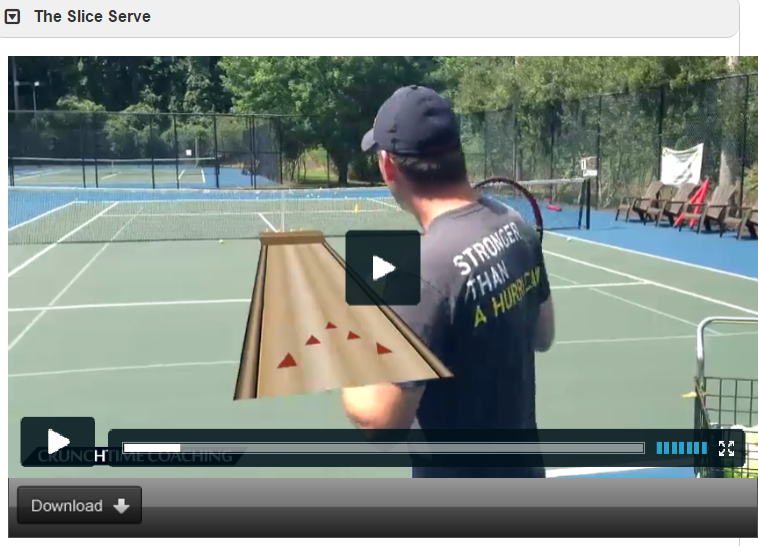 Key Points in Slow Motion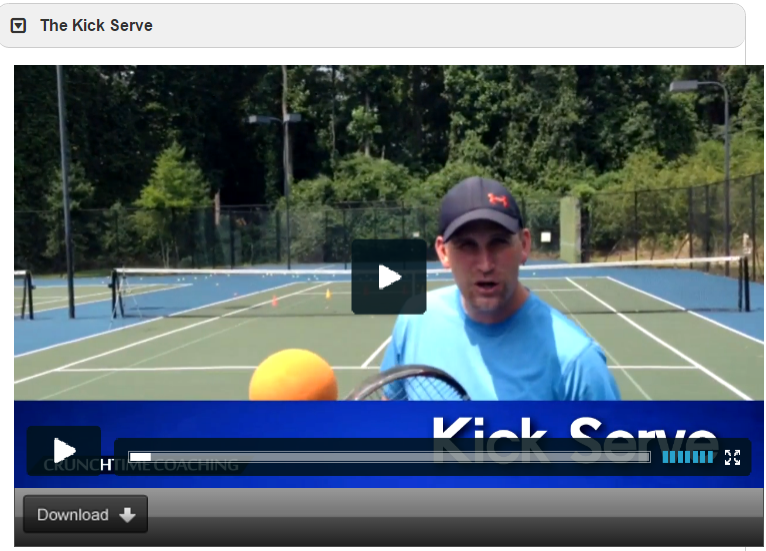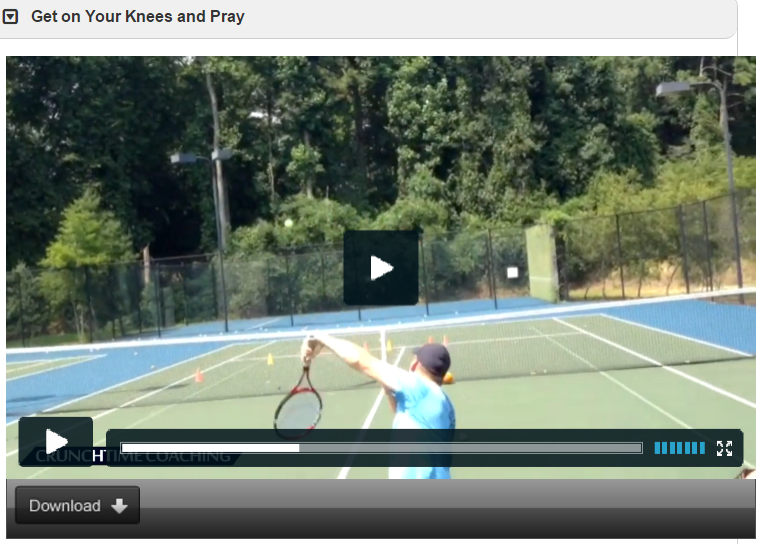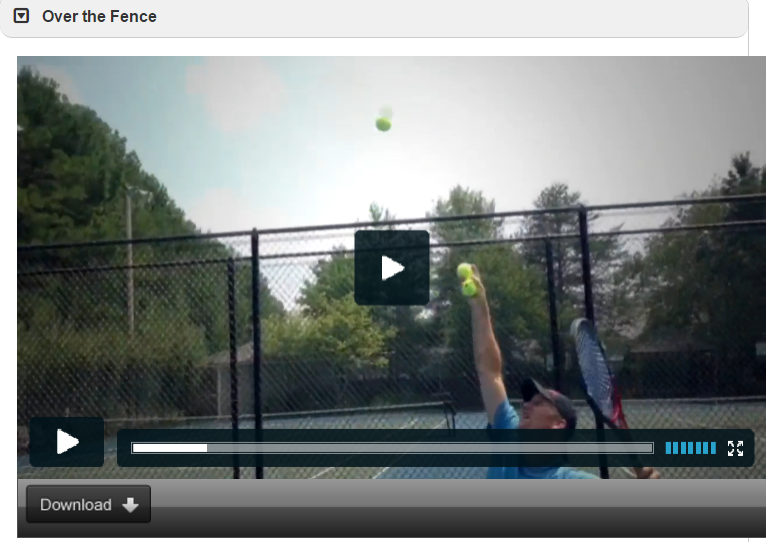 Knee Kickers Step by Step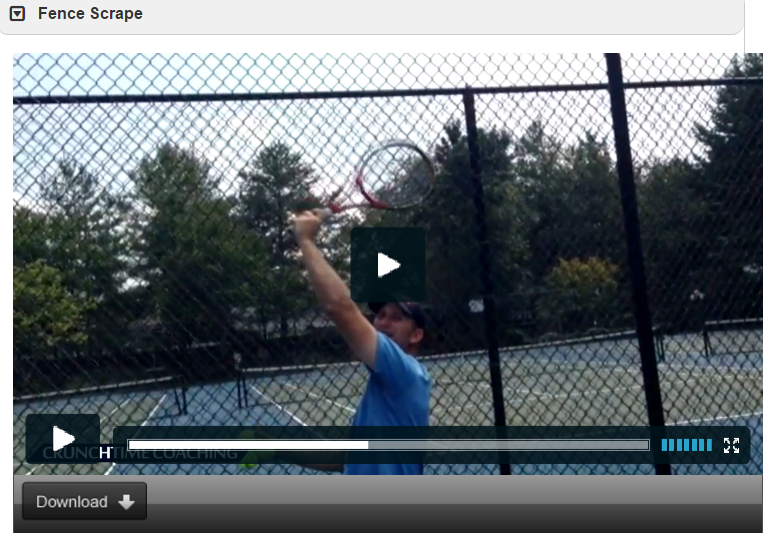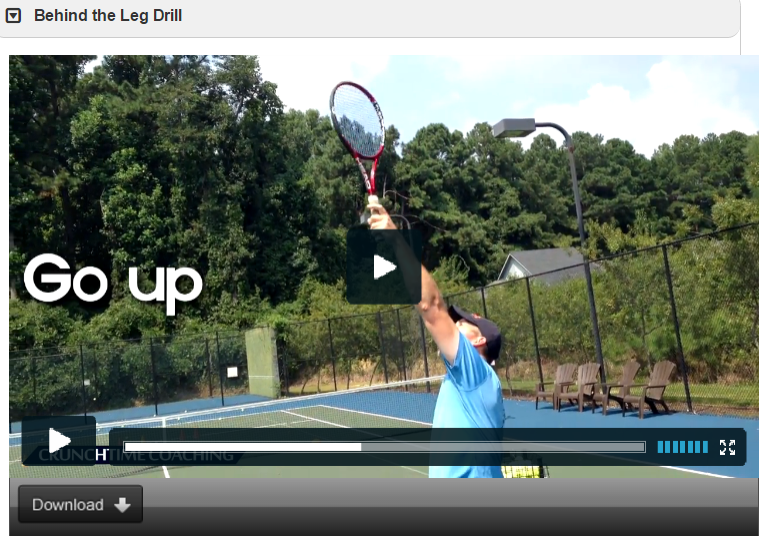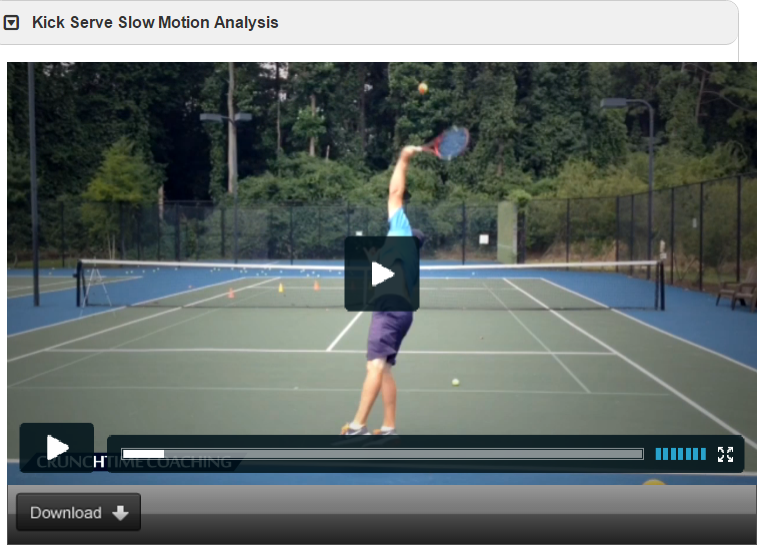 Kick Serve Slow Motion Analysis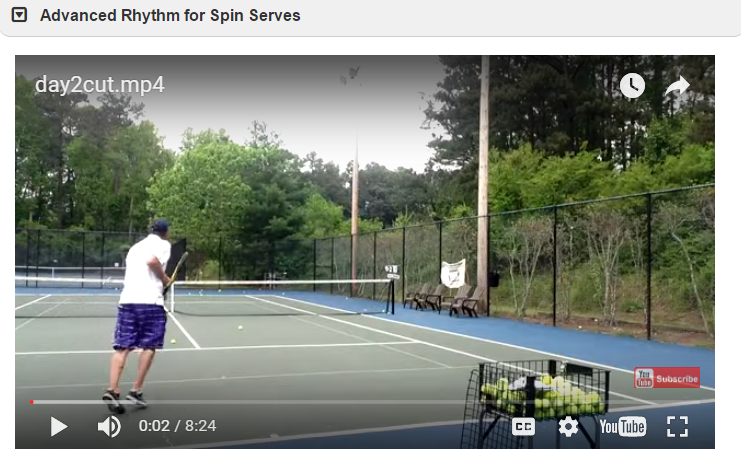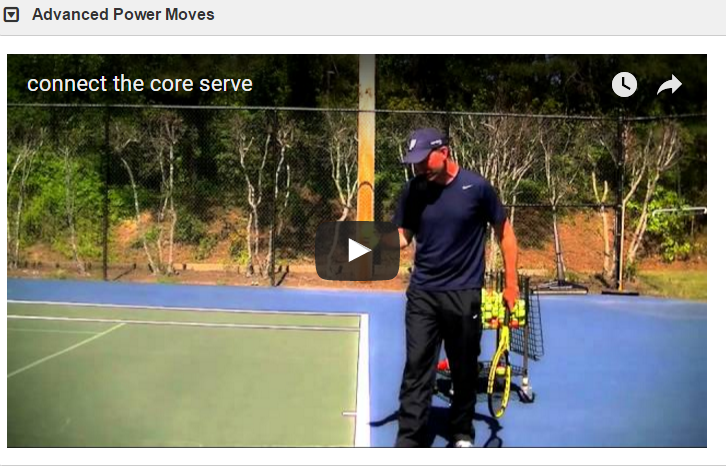 Advanced Rhythm for Power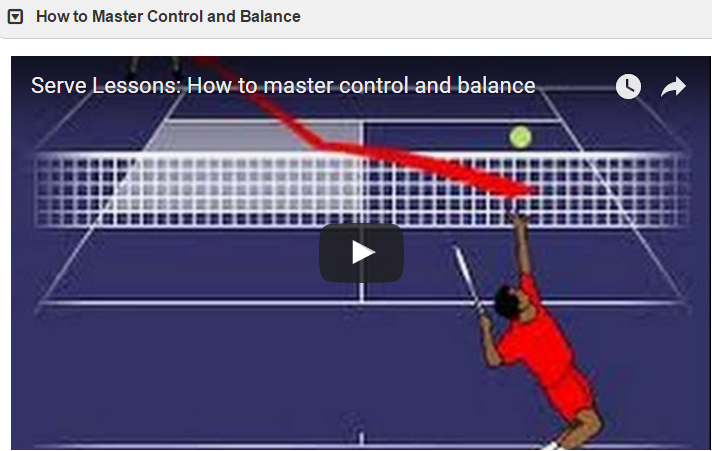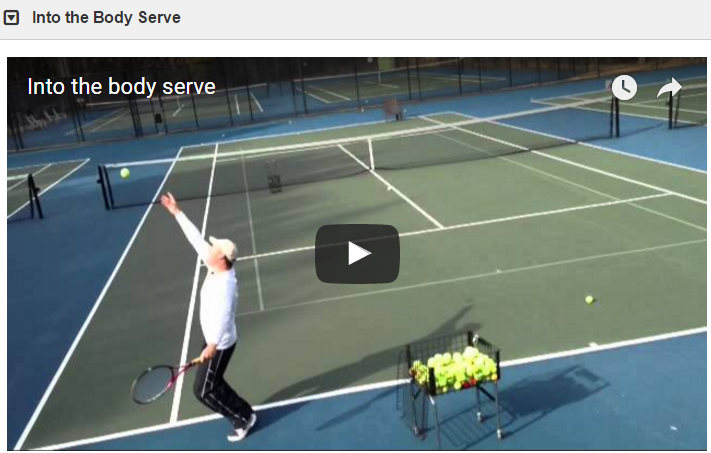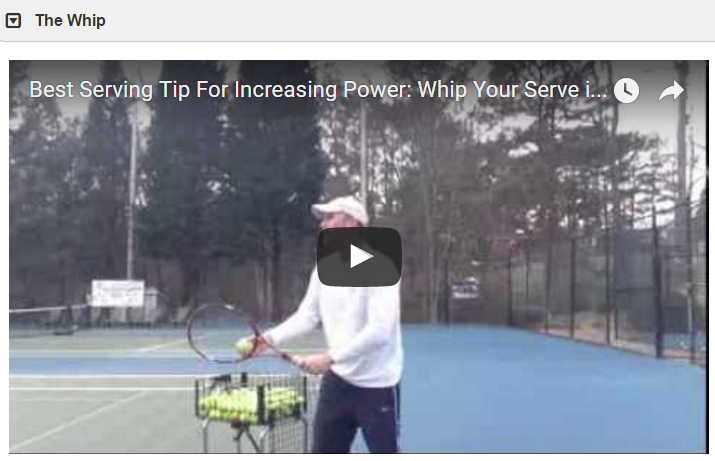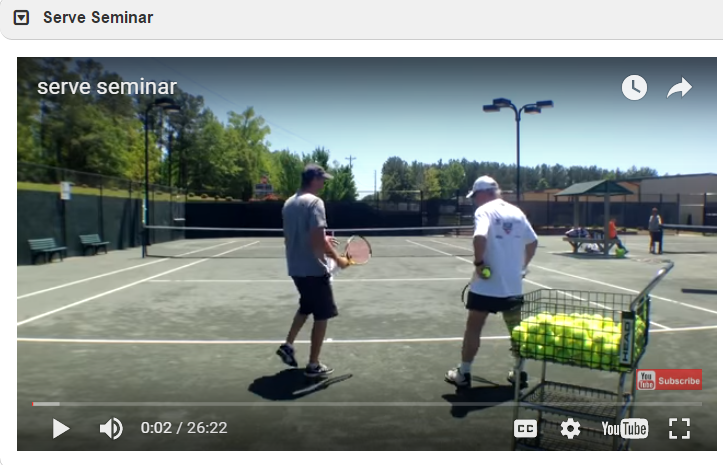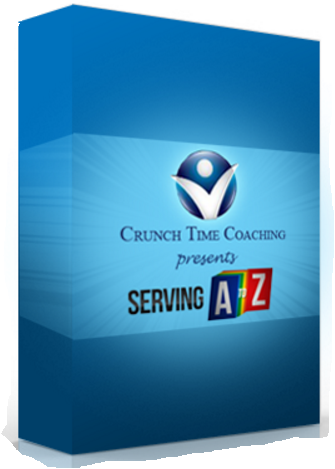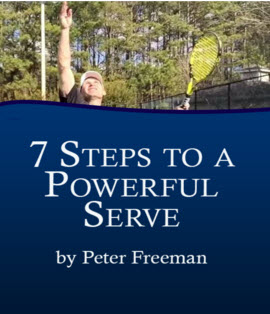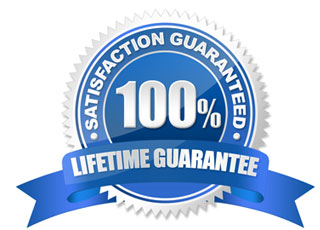 How do I access course? Answer: After payment you get information on how to set up your online account.

Are the videos shipped? Answer: No they are instantly available instantly online.

Can the videos be downloaded? Answer: Yes you can download the videos and bring them to the practice court.

What if I have trouble accessing the material or forget my login id? Answer: No worries just email me at crunchtimecoaching@gmail.com or call 770-990-8034 and I will personally assist you.

Is this a one time payment or monthly? Answer: You pay $4.95 one time to access materials and will not be billed again.

How long do I have to watch the videos? Answer: You have lifetime access...enjoy

What if page expires before I buy? Answer: The offer expires when the page expires. You snooze you lose as they say.
Who is Peter Freeman? Does he really know tennis or is he a quack?
USPTA Elite Professional: Peter Freeman has the highest level of USPTA testing certification. The USPTA is the largest and oldest coaching organization in the world. To become an Elite Professional, a USPTA member must be at least 22 years old, pass the written Elite exam, which covers business, programming, sport science and tennis operations, Elite stroke analysis exam and the Elite-level on-court exams. In addition, members must earn 16 specialty course and 24 APC credits. Elite Professionals are required to earn 6 credits every three years to maintain their membership. They commonly are considered for director of tennis or head tennis professional positions.

What separates Pete is he is down in the trenches everyday helping students just like you solve problems in their game to get to the next level. Did you know many online instructors are not even certified to teach tennis and don't teach any on court students?

Pete has coached division 1 college players, produced state level and national champions, and been awarded the honor of USTA Georgia Pro of the year.He loves teaching students of all levels and ages. He has a passion for tennis like no one else in the business and will do whatever it takes to get your game to the next level.

Pete has also worked with some of the top names in the tennis industry. He has coached under Tony Palafox, who was John McEnroe's former coach, and Frank Brennan former Stanford University Coach who won 10 national titles.

He has made instructional tips with Brian Gottfried, Murphy Jensen, Charlie Pasarel, and Rick Leach. Most recently he made an instructional video course with tennis legends, Rod Laver, Roy Emerson, Fred Stolle, and John Newcombe.
USPTA ELITE PROFESSIONAL

YouTube Channel has over 3 million views.

Lessons.com voted Pete's instructional channel top 10 in the world.

USTA Georgia Pro of the Year

Midwest Sports host of Tues Tip of the Week.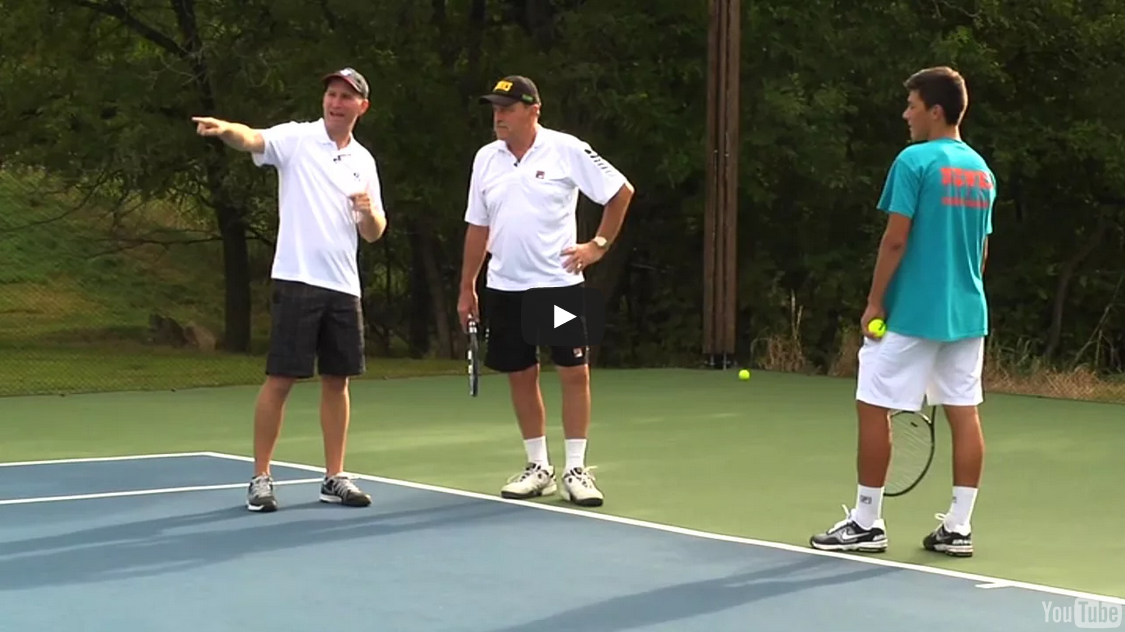 Hurry Time is Running Out! Here is everything you get one more time...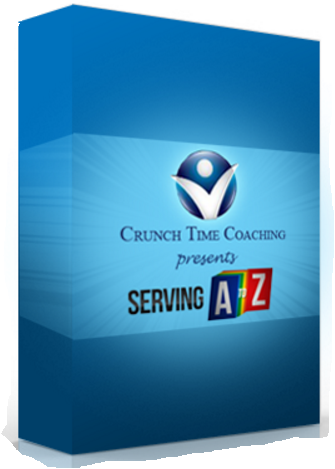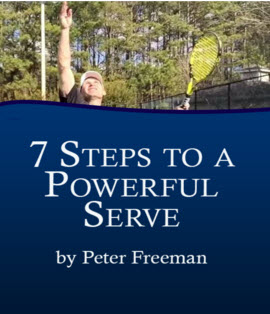 Module 1 Getting Started $19.99
Rules of Serving

Two Face

Popcorn Drill

Fishing for Aces

Surfboard Surfing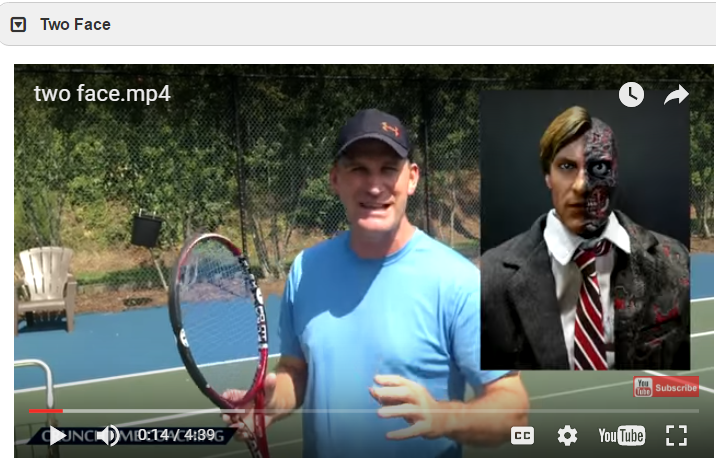 Module 2 Rhythm and Toss $24
Spread the wings lesson

The Rain Man

Rhythm in slow motion breakdown

Power Moves

The Toss

The Toss in Slow Motion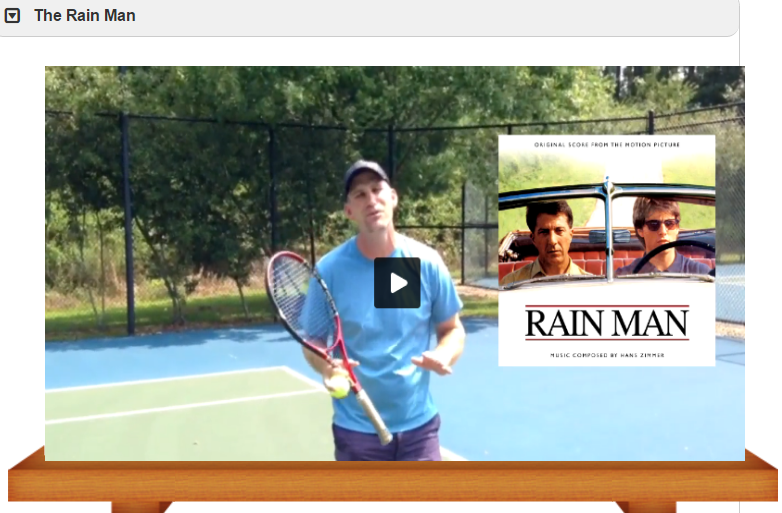 Module 3 Toss and Arm $9.99
Fence Trap Drill

Key Serve Tips on the toss

Aim Like a Golf Pro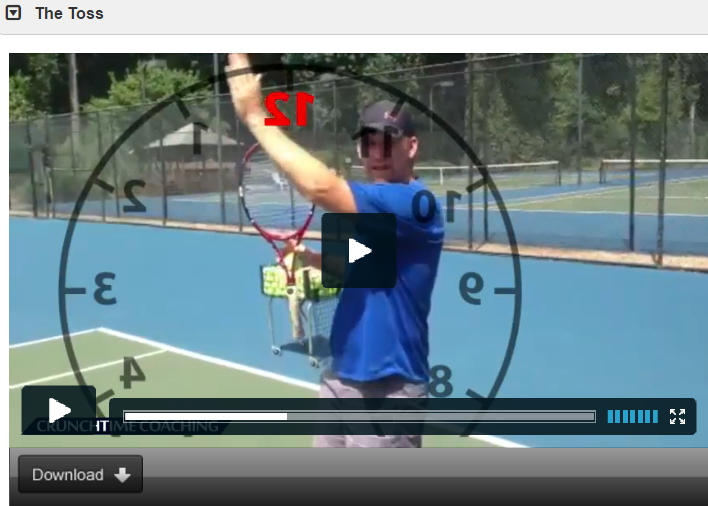 Module 4 Grips and Practice Tips $19.99
Strategy Session

How to warm up

How to measure your practice

Secret Project

Advanced Serving Grips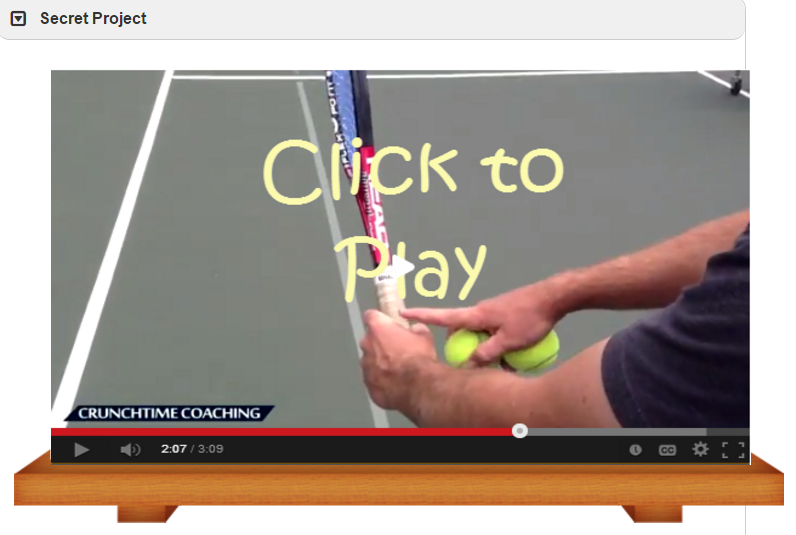 Module 5 Slice Serve $14.99
Living on the Edge

Slice Serve Slow Motion Analysis

Skipping the Rocks

The Bowling Alley Slice
Module 6 the Kick Serve $24.99
The Kick Serve

The Kick Serve in Slow Motion

The Over the Fence Drill

The Fence Scrape Feel

The Behind the Leg Move

Knee Kickers Step by Step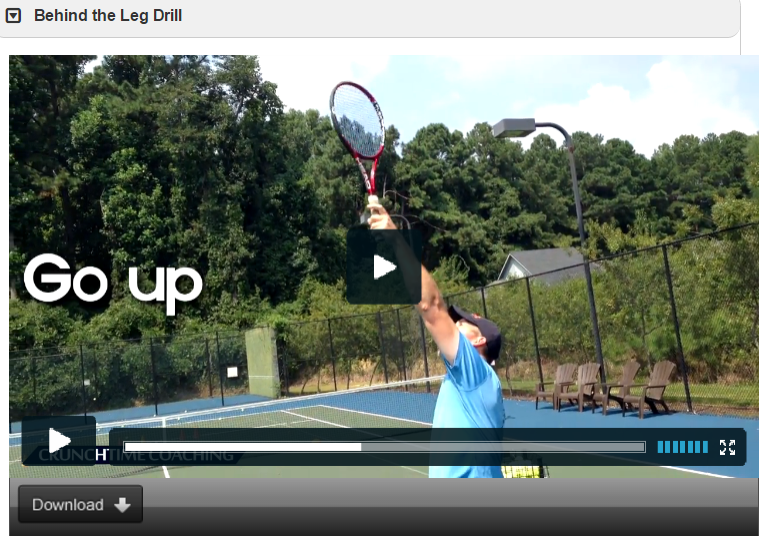 Module 7 Flat Serve $14.99
Flat Serve

Slam Dunk Spiker Drill

Core Power
Module 8 Big Serve Bonus Section $37
Into the Body Serve Section

Serve Seminar

Serve Analysis and Best Tip Ever!

The Whip

How to Master Balance and Control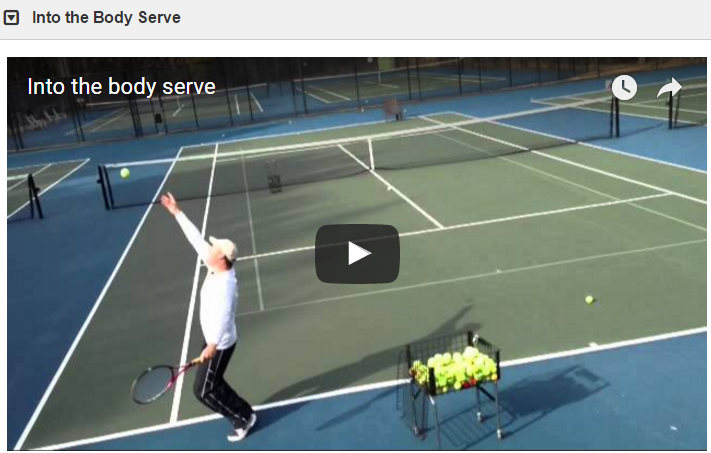 Total Lesson Value $165.94 Of Instruction GET YOURS FREE
This Offer will EXPLODE in less than 10 minutes...Don't Miss Out