Thanks Everyone 2 Million Views Wow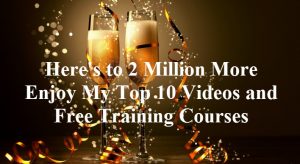 It has been quite a journey and I have to say so much fun. If you can't tell I just love tennis. I would go so far as to say I am a little obsessed with it. But not just obsessed with tennis itself. My biggest thrills are sharing ideas and helping people get to the next level.
And getting to that next level should not be stressful, life or death, but fun! My journey has been so fun and rewarding with tennis and I want yours to be the same. That is why I try to add a little humor in my videos, and keep things simple.
There is a ton to learn in tennis and in my opinion when you think your done learning tennis you might as well pick up something else. However, tennis is not rocket science, thank goodness or I would be out of a job real fast. I think too many instructors make the game harder than it has to be and I try to make the game as fun and easy as possible.
You can't imagine the thrill you all give me when I hear my videos are making a difference in your game and adding joy to your life. I will add a some of my favorite comments below this playlist from subscribers and students. Also, to say thanks I will include my most popular Free Training Courses in the playlist and below the playlist.
Enjoy My Most Popular and Liked Videos
Click Top Left Corner to Select More Video Choices

Favorite Quotes from Our Over 9 k Subscriber Base
"Another great video. I started playing a few months ago at 55 and what I havent figured out is the arm motion before you swing on those first lower slices. You kind of load up over your head. I kind of get when you move higher and its similar to a serve load but those first ones are very cool but beyond my understanding.On the bright side, because of your video I figured out about the racket face angle changing ball path and how a drop shop angle might be a little more towards the sky than a long slice low over the net. Thanks man, your forehand video where you crushing them is going to be my template for my form and leg work to load up before hitting. Amazing help you are providing"
River Cat Youtube Subscriber
"This video is very useful. I'm now able to serve properly."
Dawid Kotkowski Youtube Subscriber
"Cool! Nothing overly complicated there. Just a simple exercise which clearly works"
Tenniscoachingblog Youtube Subscriber
"your video is really best in the world"
Vansh Youtube Subsriber
"Genius! I love this. Great job!"
John Hope  Youtube Subsriber
"Hands down the best slice drill with demo ever."
NERD TENNIS Youtube Subscriber
"Great technique, tried it and it really helped this slightly overweight tennis fanatic get back into position much better."
Glenn Bowers Youtube Subscriber
"Really nice video Pete.. You get so many tips that are hard to remember – that sound good but you forget… This one is simple and straightforward.."
Peter Grady Youtube Subscriber
"I have always prepared the old way and your instruction for the modern forehand has really changed my stroke pattern.  It makes so much sense.  Where have you been all my life!  Thank YOU.   Keep up the great work!"
Tennis Joc Youtube Subscriber
"Thanks Pete. Great one more piece to the puzzle. As you know I open up the face of the racket trying to help the ball over the net. These three checkpoints should allow me to eliminate that tendency."
Dave Cohn Youtube Subscriber
"Really appreciate your videos, and how you make them fun, Pete. You simplify what many other instructors seem to make highly complex"
Terry Davidson Youtube Subscriber
"Pete – long time. This is incredible. I don't remember the second checkpoint. I do not think I am doing this right now – bad habit because I am sure you taught me this. I am definitely doing 1 and 3, but my racket face is not down on check point 2. I will definitely work on this. As long as I finish right, my racket has to be facing down in 2."
Tim Pucket Youtube Subscriber 
"great  tip   Peter. I  like  the  fact  that  u  r    a  leftie  like  I  am  and  also  that  u  have  a  one  handed  backhand  like  me   except   a  lot  better. "
Dj Blues Youtube Subscriber
If you have not checked out any of my Free Training Series…
Here is some of my best
Develop a Serve Strategy so you can hold serve without overthinking


Does Your Backhand get Bullied? This free series will help you fight back…

Checkout this free video…so you can feel topspin within minutes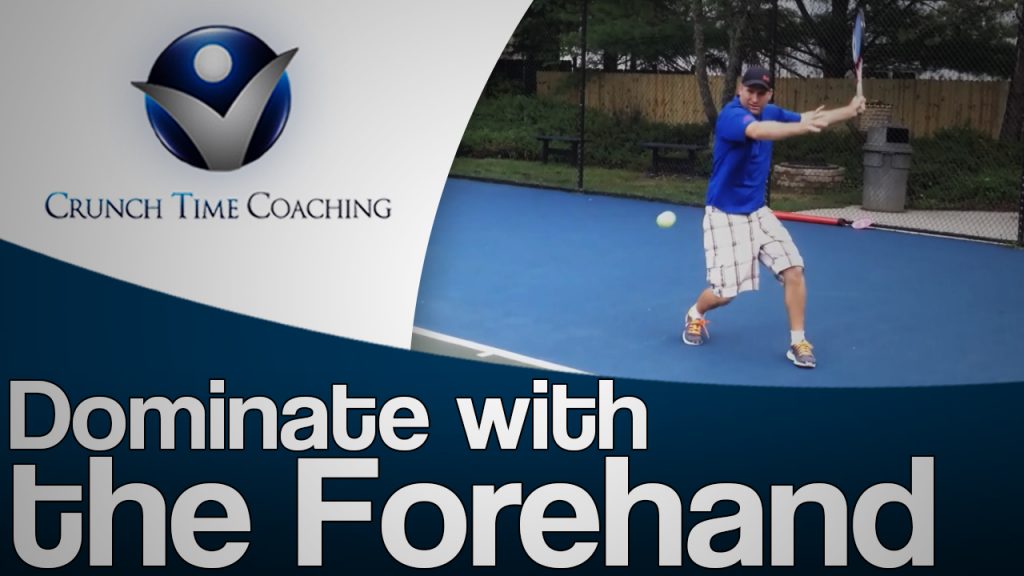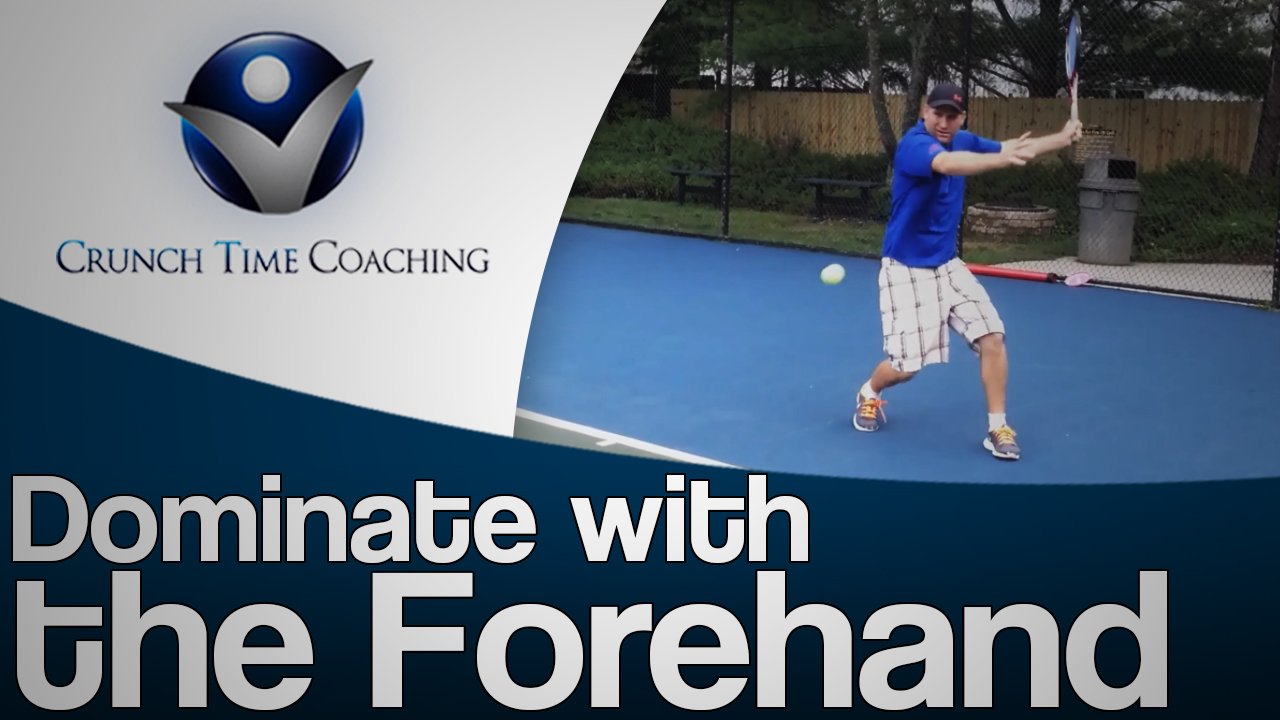 Last but not least my most popular free serve training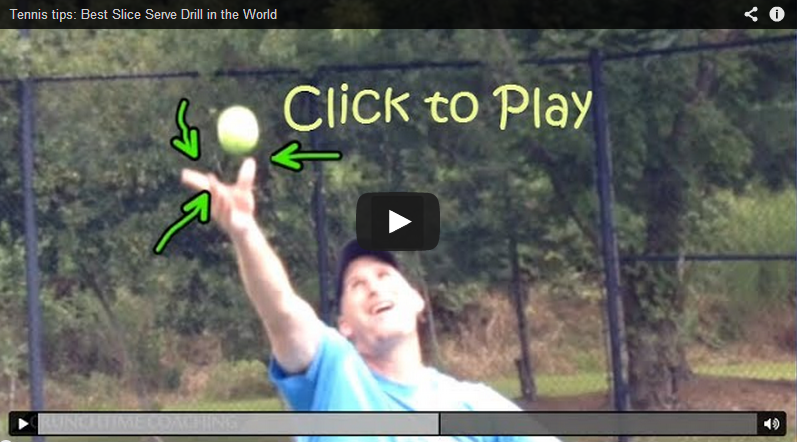 OK THAT IS IT!!! HEY GIVE ME SOME IDEAS FOR 2016…What do you all want?
Course ideas? Live online interactive training? In person camp? Fitness Course? Doubles? Just let me know…I'm here to serve and make you better…comment below