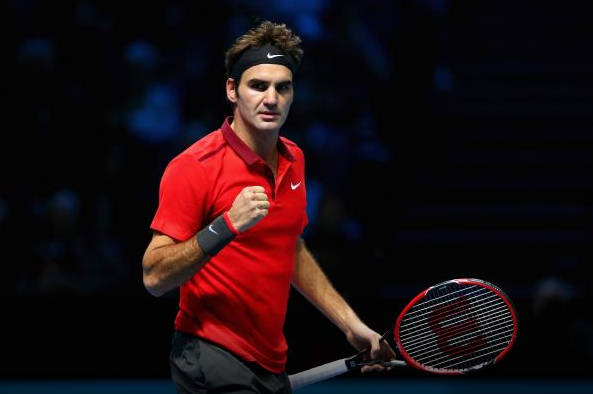 If you are a Federer fan last night Roger broke your heart, again.
Roger had tons of chances but only managed to convert 4 out 24 break-point opportunities. We have all seen this plenty of times and it hurts real bad.
You find yourself yelling at the TV….cursing Roger only to cheer wildly for him the next time he hits one of his breathtaking shots.
Yes, Roger indeed broke our hearts but we still love him anyway.
….But why do we love Roger so much more than any other player?
Brad Gilbert even mentioned he can't even remember anyone cheering that hard for Andre Agassi at the U.S. Open.
Here are my Top 5 Reasons the World Loves Roger Unconditionally..
1. He is perfectly imperfect: When you watch Roger play he makes the game look so easy. You don't even have to be a tennis fan to see that what he does with the ball is just different than anyone else.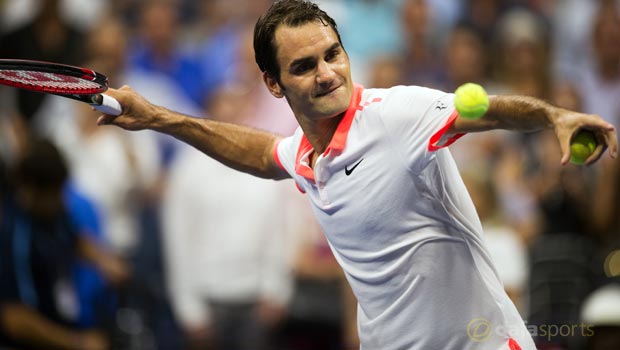 He is not just playing tennis but creating beautiful art with every brush stroke of the racket.
At times he looks invincible but yet sometimes on the biggest stage we see his game fall apart right in front of our eyes.
We see him spray forehands, miss easy volleys, and struggle to make a first serve.
It drives us nuts but also draws us in closer to him.
…..Why?
Because we have all been there/done that millions of times on the tennis courts. Nerves get the best of everyone, even the great Roger Federer.
….There is a part of us that actually likes that.
2. His Passion for the Game is Undeniable: Roger loves tennis with all his heart and soul.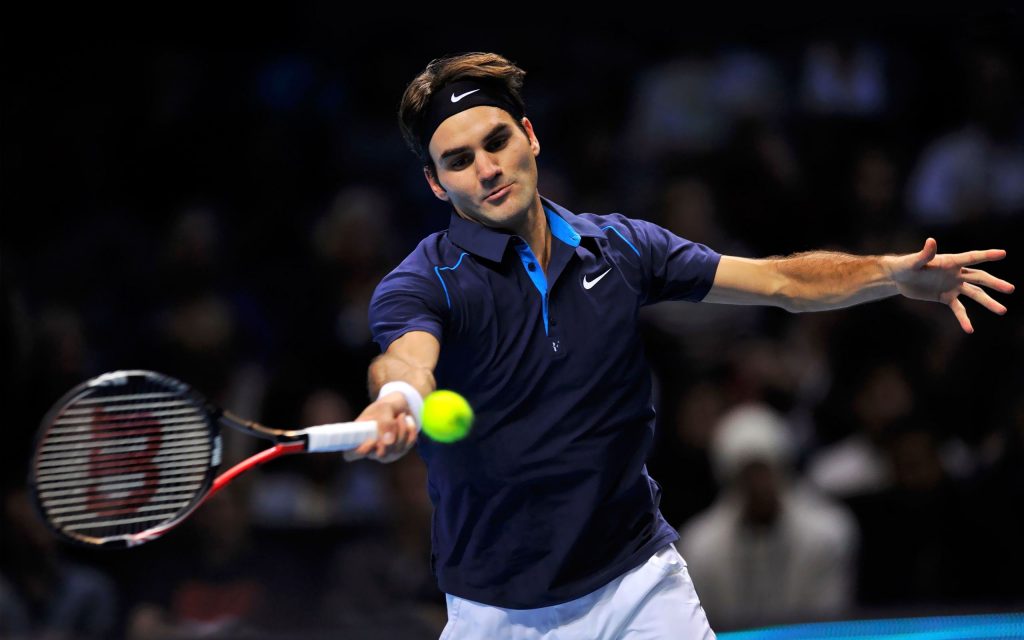 People keep wondering what keeps Roger so motivated to keep working so hard, travel week after week, and stay hungry for success?
We know he has tons of money and it must be nice to lose and go cry in your $1.6 million dollar paycheck.
But Roger does not play for the money…
Roger's motivation for the game is innocent and charming.
He plays because tennis was his passion since he was a little boy, and that little boy passion has not been tarnished or jaded.
….Roger keeps it pure.
He just loves tennis plain and simple. As fans we love the hell out of him for that.
3. He keeps us guessing: Watching Roger will never get dull. When he gets ready to hit a shot you have no idea what he is going to do.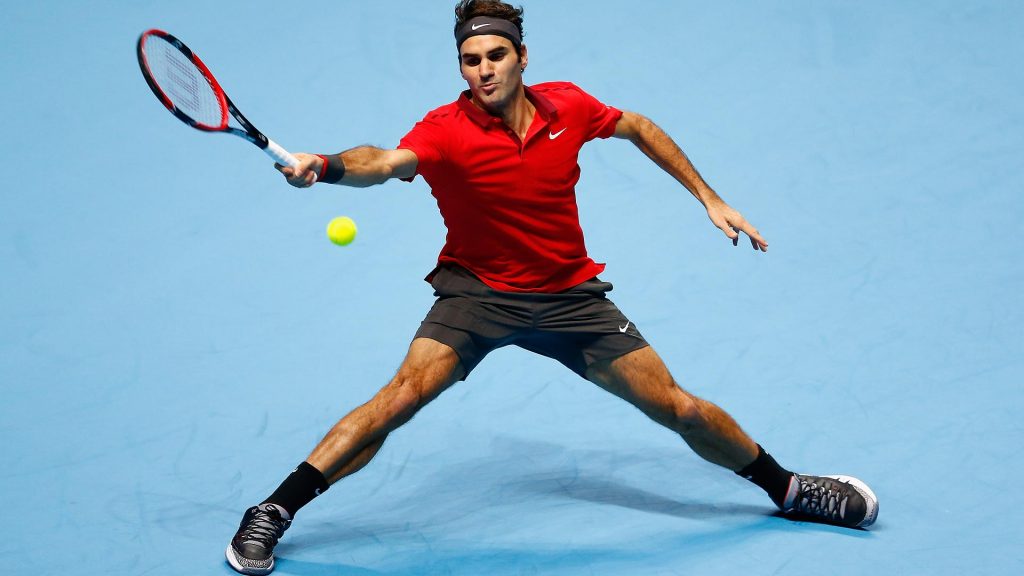 Is he going to blast a forehand winner inside out, inside in down the line, fake a slice forehand drop shot, or hit a tweener?
…we have no idea what this guy is going to do next and it keeps us on the edge of our seat even in blowout matches.
People don't watch Roger's matches to simply see who is going to win and who is going to lose. We want to see what unbelieveable shot he is going to attempt next.
Click Here Offer Expires this Sunday Sept 20th

And we all know if we blink, well we just might miss the most incredible shot we have ever witnessed in our lives.
At this year's U.S. Open Roger may have out done himself with his new SABR tactic when he sprints in and returns the serve right off the service line. The timing to execute this shot off a 100 plus mile an hour serve is just outrageous.
But just like everything Roger does, he makes it look graceful and easy to do.
4. Roger is Fragile: Roger plays his cards very close to the vest most of the time.
When you watch his face in between points most the time it is impossible to tell who is winning and who is losing.
….Another quality we love about him.
However, when he lets it go he really let's it go!
Who can forget when Roger just absolutely started balling when he lost the Australian Open Final to Nadal?
Whether you are a man or woman the only thing you wanted to do at that point was go up to Roger and give him a big hug.
Recently Roger took his kids to see Finding Neverland on Broadway. After seeing the show he said this in an interview.
"I couldn't control myself," admitted Roger "They were asking me, 'What's wrong with you, Dad?'"
We love that Roger has a heart and true compassion. That is why we are with him through thick and thin.
5. Roger Keeps it Classy: Roger is classy in Victory and Defeat. He rarely makes excuses, never bags on his opponent, and always treats people with respect.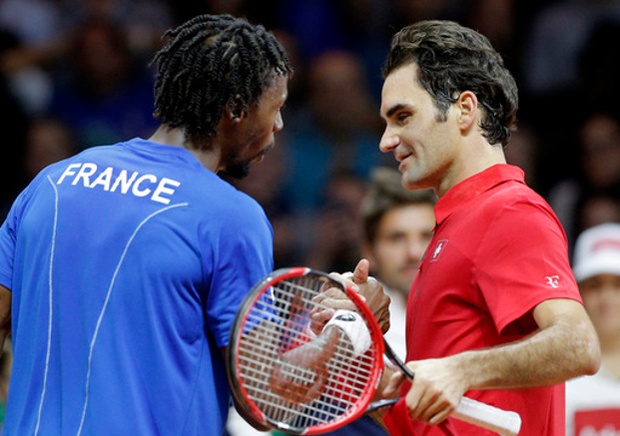 Roger is the billboard for how you want your kids to act on the court, how you want your kids to treat your fellow man, and how you want your kids to handle adversity.
You can knock Roger down but he always gets back up…time after time after time.
Roger thank you for all you have done for the game, for adding beauty and pleasure to our lives…
We love you no matter what!!! Please keep playing as long as you can.
Pete