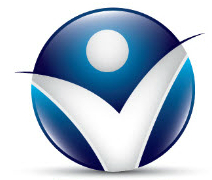 Mastering this one technique will change everything...
Special Pricing Last for Just 5 Days. Grab Spin Mastery Now while it is still fresh on your mind.
Spin Mastery is for you if:
Your forehand gets tight in the most critical moments of the match.
No matter how you try to generate power you can't get any real juice on the ball
You can feel yourself getting pushed off the baseline in cross court forehand rallies
Your forehand sprays all over the place because you can't get a tight spin on the ball with massive rotation


Why do so many tennis players struggle to achieve consistent results?
Simple Answer...
Most players struggle to find the correct mix of aggressive shot making and consistent play because they fail to master the feeling of topspin.

Here is a simple definition of Topspin:

Topspin on a ball propelled through the air imparts a downward force that causes the ball to drop, due to its interaction with the air.

The pros can hit as hard as they want because they have mastered topspin so when they swing aggressively their balls have a natural downward force that brings the ball in the court.
The pros did not always use the same grips they use today or hit as aggressively. The new progressive techniques allow your favorite players on tour to play with ultimate confidence. Now it is your turn.

Hitting with massive spin allows your ball to hit the court and kick up high on your opponents. Giving them an intimating ball out of their strike zone that feels heavy.
Your stroke will now be able to be hit higher over the net and still fall in on the other side. Now you have the best of both worlds.


Now that you have a natural force bringing the ball down every time you will not have to worry about the ball spraying on you.

Testimonials from Pete's Students...
Peter Freeman is an outstanding coach who was instrumental in developing my forehand into what it has become today.
Cameron Klinger- National Champion and 5 star recruit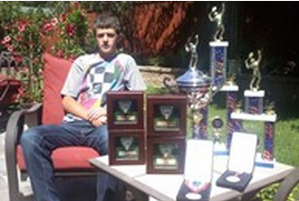 Pete is a great coach and instilled the basic fundamentals on my forehand to stand up to and compete against the best players in the nation...thanks Pete
Victor Pham- 5 star Blue Chip College Recruit and quarterfinalist at 2014 16 and Under Kalamazoo Nationals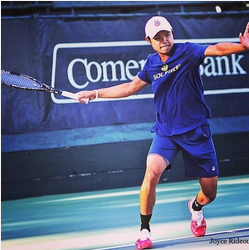 It's Michael L from AVAC. You remain the best tennis instructor I've ever had. I'm still 4.0 even at almost 66. First of all, absolutely you can use my compliment as a testimonial. I meant it. Here's more: you were always able to tweak my game in minutes, you were great at teaching core skills, you were able to communicate your knowledge in a way that was easy to understand and you made the lessons fun.
Michael Lauriola 4.0 USTA Player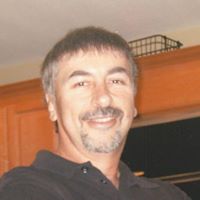 Win More

Matches
Improve your forehand and increase your match win by up to 50% next season!!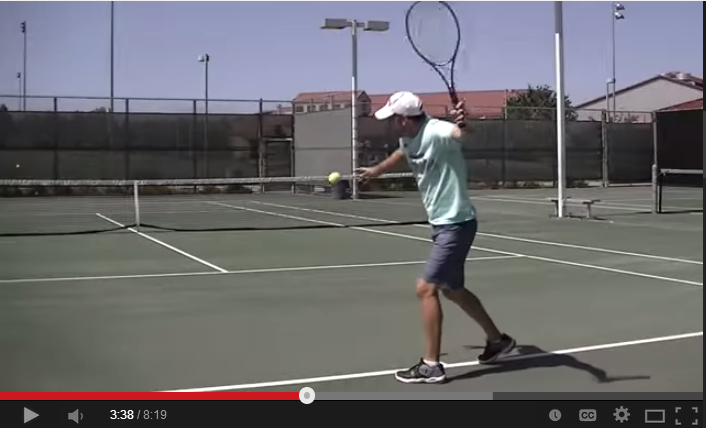 Who is Coach Peter Freeman
Peter Freeman is a USPTA Elite Professional and former USTA GA Professional of the Year.
Peter is in the trenches everyday helping people just like you get to the next level. He has coached Division 1 College tennis, top 10 national juniors, state champions, and players of all ages and abilities.
His method is fun, super effective, and easy to understand.

My Forehand Story: I have a secret about my forehand I want to share
Having a forehand that let's you down in key moments of a match is frustrating! I know this because believe or not I actually struggled with my forehand. Most would say my forehand was always pretty good. However, in the big moments my forehand would start to sail long, in the net, pretty much everywhere.
I used to think it was just mental frailty until I went my own forehand mastery machine journey. I watch the pros of today in awe and wanted what I saw on television. A forehand that was reliable, that had massive spin and power. I wanted a forehand I could count on in the clutch and was fun to hit aggressively.
So I decided to completely transform my forehand, new grip, swing paths, footwork, targets and margins. The result was almost religious. I love my new forehand and the best part was it was a lot easier than I thought it would be. That's the best part, most coaches have you believe this modern forehand is some elusive thing. I find it way more easy than the old school grips and techniques and I think you will too.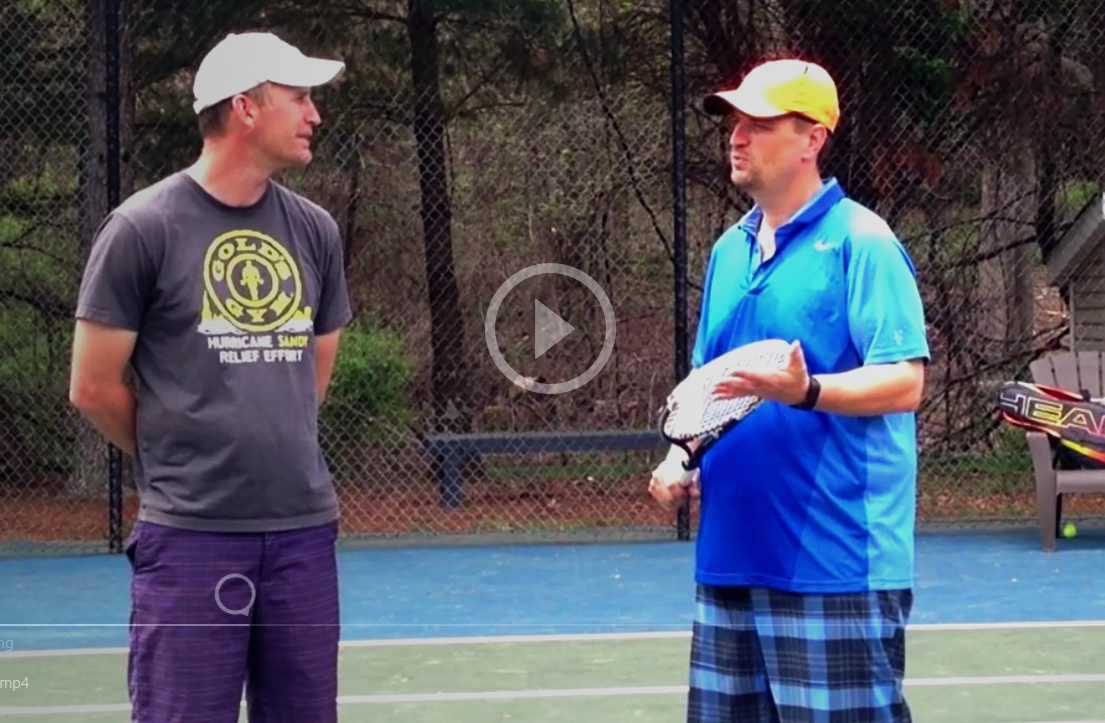 What's Inside
Spin Mastery Machine?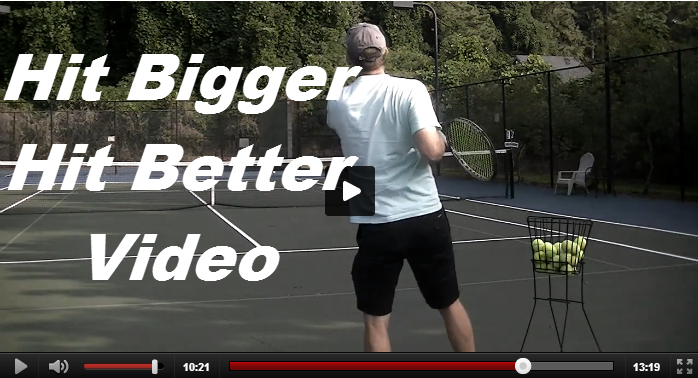 I will take you through the exact grip and racket preparation I feel is necessary to hit the most amount of massive topspin.

Contact Point, Hitting Zones and Follow Throughs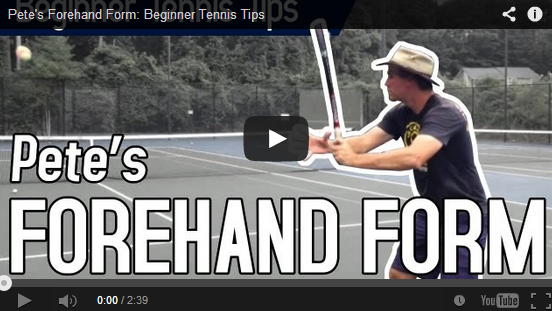 Very important modules in this section. I walk you through the ideal contact point to hit the ball consistently and clean.
Then we go through hitting zones which will enable you to change up the height and spin you impart on the ball so you can play with variety.
We will finish up with follow throughs. Mastering the 4 follow throughs of the Pros will give you a wide variety of shot selection.
Drills to Master Feel of Topspin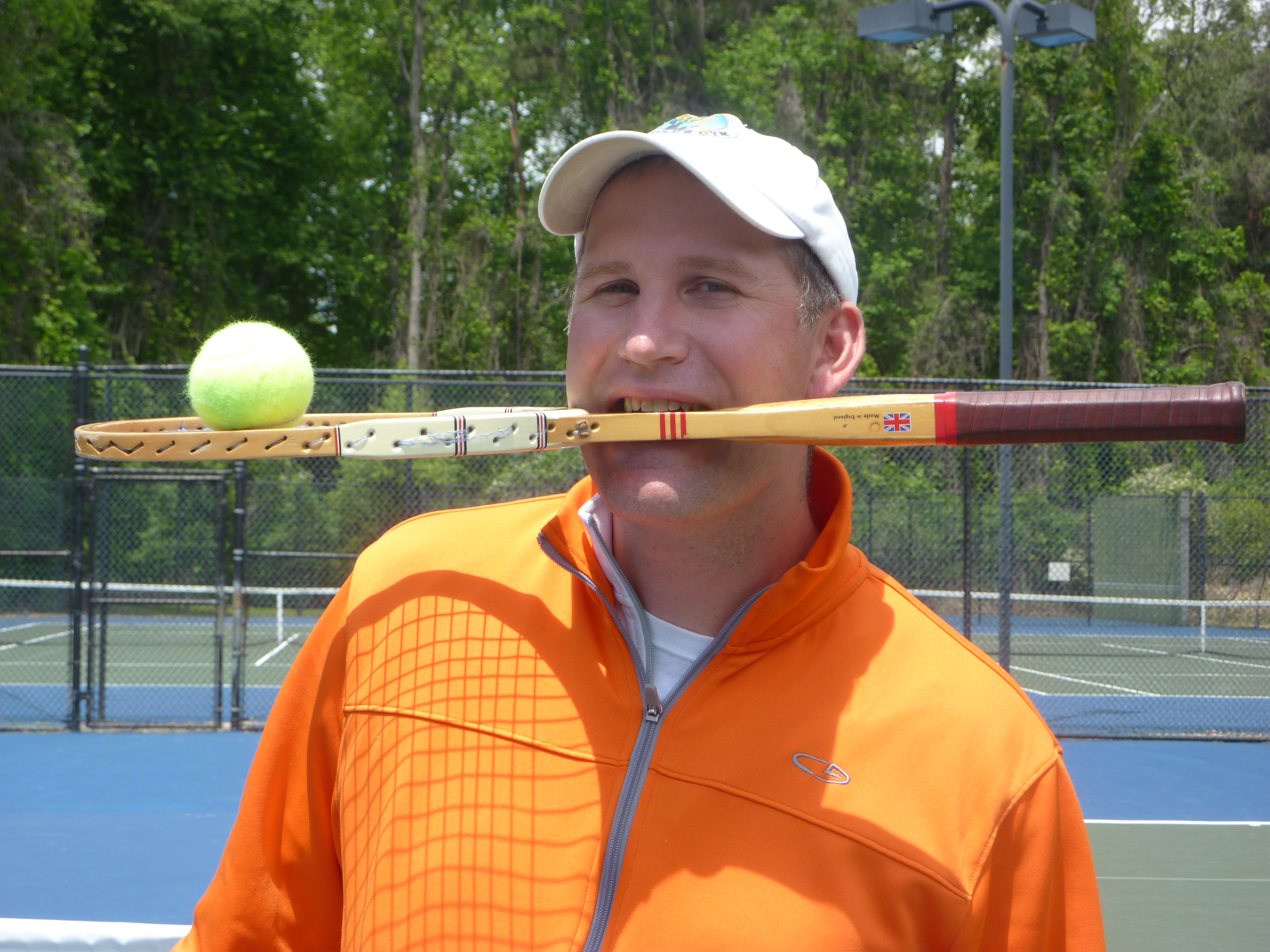 When you are on the court in the heat of battle the last thing you want to do is think about your strokes.
This is why I came up with no fail exercises that will develop the muscle memory of what the Pros feel when they are hitting the ball with massive amounts of topspin
Wall and Best Hitting Drill in the World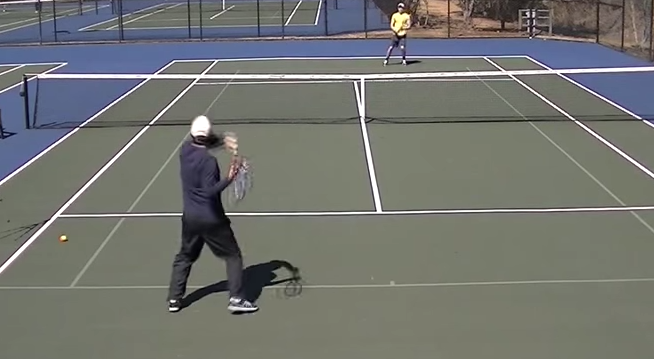 Every reallly good player I have coached loves the wall, however most people practice the wrong way on the wall and destroy their strokes. I show you the most productive way to practice against the wall.
I then take you to the practice court that will have you hitting better than ever if you follow these exact steps.


What if
Spin Mastery
Does not work for me?
Try Spin Mastery with no risk with our 100% money back lifetime guarantee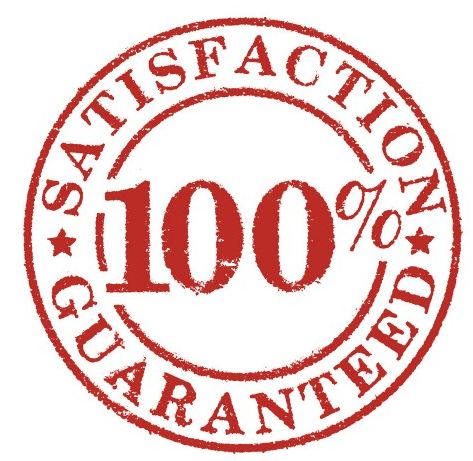 Get
Spin Mastery

Machine
Now for
$47
Just
$11.99
Secure Your Copy of Spin Mastery Machine and Take Control of your forehand once and for all…
Any Questions or Concerns feel free to reach Pete at 770-990-8034 or email crunchtimecoaching@gmail.com
Copyright 2014 - WP Profit Builder - All Rights Reserved