Tennis is one of the most vigorous games; it is a lot more than just playing. Practice defines and shapes up your official game, so you need a near perfect practice session to achieve a habit of undefeated game at the court. There is a definite need of all kinds of components in a sincere practice session to improve your game. In this video I am going to cover some of the most common but crucial mistakes made by most of the players during their practice sessions.
Practice Mistake #1: Poor warm up habbits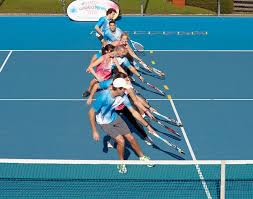 It is simple science, body needs to be prepared for the work it is meant to do.To have consistency from the very first ball, your foot must be ready to go, warm up will help you do that. Move your feet about a hundred percent focusing on your split step and then go with fifty percent power.Warm-up must include cardio vascular exercises that will generate heat in the body which is going to increase the flexibility. These exercises will also aid the response time which will prevent the player to hit the ball late. Some muscle preparing tasks will help the player to have complete control on the range of motion which will ultimately help in changing the directions frequently without encountering natural resistance offered by the body. Warm up prevents injuries and also prepares you mentally.
Practice Mistake #2: Lack of serve practice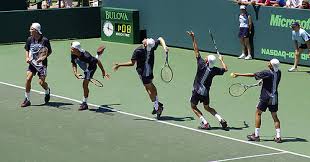 Serve, as said by many pro players, is the most important of all shots; it brings the game in your court. Practicing serve shots will help you in the official game by performing consistent, strong and tricky serve points and will give you an advantage over your opponent. More than half of the time, game starts with a serve, if you start with a strong serve you win the right points and moreover set up the next points as well, otherwise it might come as a huge disadvantage to you. They say, a task started with the right foot first is a definite key to success, so your serve is that key, sharpen it to make it your most important tool.
Practice Mistake #3: No return serve practice
Along with rhythm hitting Return-serve is the next most important shot in the game, its practice is equally important because in the other half of the game you will be facing serve shots. It will help you to be prepared to receive and return the ball with fine tactics. Do not wait for any help, practice on your own. Serve on targeted areas and return with different moves.
Practice Mistake #4: Practicing without pressure
Peer pressure does what all the training can't do. While practicing it is important to feel the pressure so that you sense the intensity of the game. Set targets that you fear and they will generate the necessary pressurebringing out the sincerity. Pressure inspires you to outperform yourself in the game. Every official game has adversaries of its own kind and you must be prepared to face any adversary and consequence. Well motivated and pressured practice session will prepare you for that.
Practice Mistake #5: NO Mid-court volley practice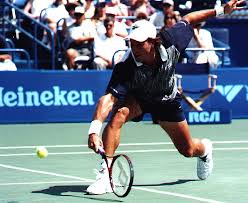 Making volleys at the net is easier but to improve your hand's speed you must practice mid court volleys without a miss. Mid court volley is an emerging technique today and will give you an advantage to make a bunch of volleys according to your will. You can get in good there by practicing a few low volleys, half volleys, volleys from service line and getting into flow.
Bonus Tip #1-Don't forget to over head
Overhead shots are a weakness of many and that is why they just skip to practice those shots but it is a big mistake to do so. If you want an ensured game then do practice overhead shots, it will give you a huge advantage and a direct bonus in the game, as, many opponents just can't handle them. Practice to take up at least 6-7 overhead shots consecutively to become better at this stage.
Bonus Tip #2-Practice Lobs –Guess what's the best way to deal with Overheads? Of course a good lob! Many people take lobs for granted which is not the right thing to do. Well practiced lobs can seed the fear in your opponent if they are placed at the net. Practice as many lobs as possible and become a lob master.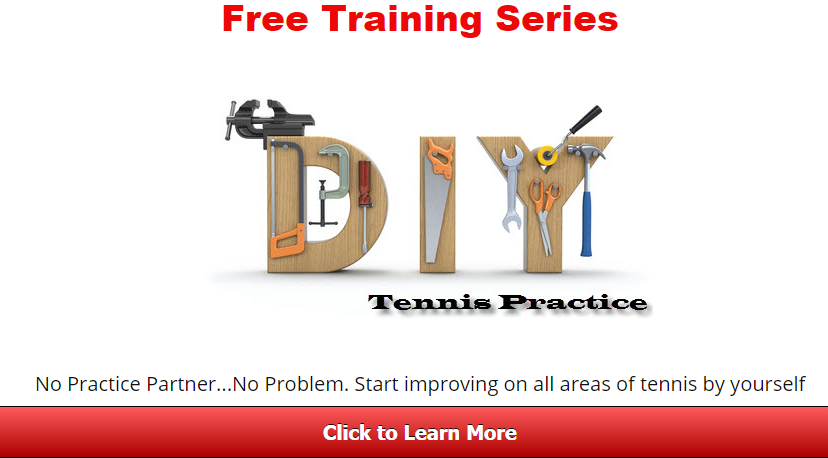 Conclusion– So for a great practice session you must divvy the session in such a way that you don't do these mistakes. Get a better flow in your game by a flawless practice session.